Posted on
National Council of SVG Associations UK donates £200, 000 of relief supplies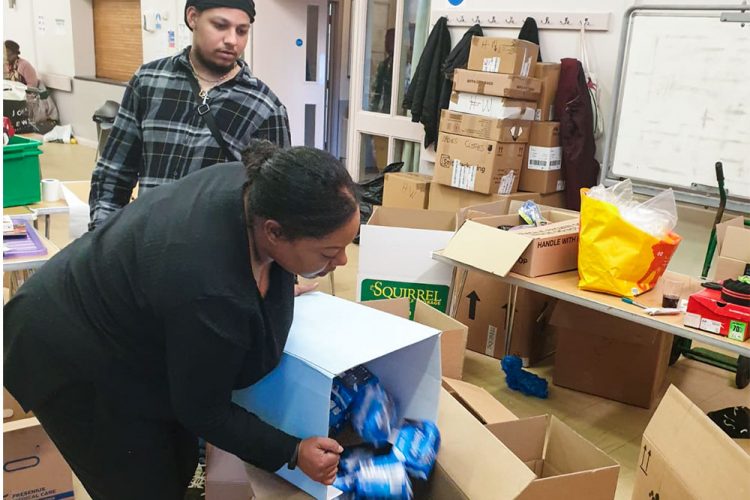 THE NATIONAL COUNCIL of St. Vincent and the Grenadines Associations in the United Kingdom (NCSVGA UK) has elected Deiana Stapleton as its new chair.
A release from the council states that Stapleton, "a daughter of St Vincent and the Grenadines residing in Oxford UK", was elected at their annual general meeting on May 16, 2021. She replaces Noel Lewis, who served as Council chair for the past three years.
Upon accepting her new role, Stapleton stated her firm belief that "it is crucial that at this time more than ever we the diaspora continue to draw together in adversity and stand firm together with a clear vision of the future."
The National Council is a stalwart partner supporting the High Commission of St Vincent and the Grenadines in London in its diaspora outreach efforts. Most recently, the Council, under the guidance of immediate past president Lewis, was instrumental in supporting the High Commission to co-ordinate a massive relief effort in the UK in the wake of the recent devastating volcanic eruptions on mainland St Vincent. As a result of these collaborative efforts, the High Commission has shipped thus far via its partner shipping company Waypoint Enterprises Ltd UK, three containers of much needed relief supplies, valued at approximately £200, 000. Through its networks, partners and other charitable organisations, the Council raised and continues to raise awareness via the media and its social networking space on the humanitarian crisis that ensued in St. Vincent following the devastating volcanic eruptions. Further, a robust public awareness campaign by the member associations helped in raising significant financial contributions for the High Commission's GoFundMe page.
Working with its US based partner SVG DRIP, the Council supported the fight against Covid-19 in St. Vincent and the Grenadines. Since February of this year, it has shipped to St. Vincent and the Grenadines PPE valued at approximately EC$9,000.
Comprising the various member associations in Coventry, Derby & Long Eaton, High Wycombe (WMCO & SV2G), Luton, Reading and Oxford, the National Council of St. Vincent and the Grenadines Associations UK, was established in 1993, and has been effective in its objective to be the umbrella body for co-ordinating diaspora activities in conjunction with the High Commission. According to its mission statement, the National Council endeavours "to inspire continuing togetherness and culture."
As the Council's incoming chair, Stapleton is passionate about Vincentian unity in the diaspora stating that: "the NCSVGA UK is about more than disaster relief, it should be about amplifying the voices of Vincentians across the UK."
In her acceptance speech, Stapleton pledged her commitment to work with the High Commission of SVG, the SVG associations of the UK, international associations, friends and well-wishers of SVG in the diaspora in promoting the SVG community. She reiterated the call for the diaspora to continue supporting Vincentians at home, and vowed to ensure that the eyes of the International Community continue to turn towards the rebuilding of the nation.