Posted on
We hope to see improved revenues late in 2021 – CEO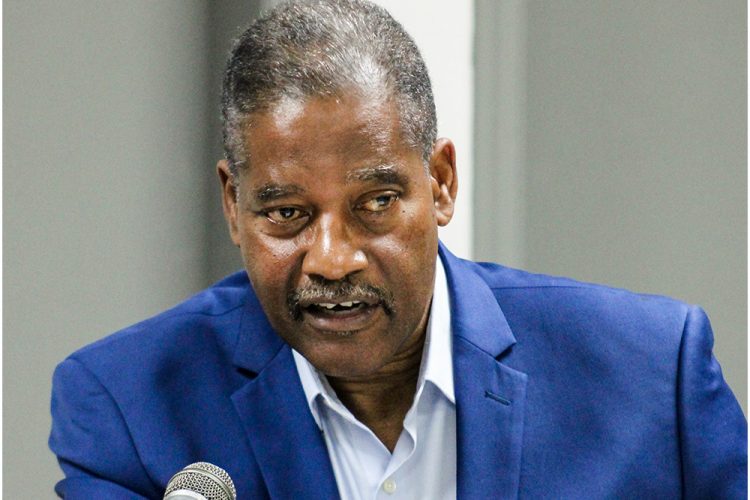 The Central Water and Sewage Authority (CWSA) in 2019 had overall revenues of EC$29.6 million.  
With the onset of COVID-19 in 2020, revenues for the water supplier and solid waste management entity had fallen off by EC$1.2 million dollars to EC$28.4 million.  
And, Chief Executive Officer, Garth Saunders, said they are projecting a similar loss in 2021.  
The loss in 2020 was because of the impacts of COVID-19; while in 2021, the loss is due not only to the coronavirus pandemic, but to the volcanic eruption.  
The crippling effects of the COVID-19 pandemic on the tourism industry, factored significantly into the loss in 2020, and while the CWSA is projecting a loss again this year, Saunders said at a press briefing last week Wednesday they are hoping to be able to experience some recovery towards the end of 2021 "but that is left to be seen. We will continue to prepare ourselves for any eventuality".
Saunders said at the end of the financial year in 2019 the CWSA had a surplus of EC$1.7 million, but in 2020, the surplus had all but disappeared.
"So we just broke even in 2020 because of the loss of revenue and because of the increases in customer offerings and the increases in expenses," explained Saunders, who added that they have been offering moratoriums because of the financial effects of COVID-19.  
He said that a cleanup and restoration cost in 2021, brought on by the destruction and damage to some of their water supply systems, currently stands at over EC$100,000, but that figure does not include hardware, pipeline replacement etcetera, as there is a separate account for that.  
He said the relief that will be offered to customers in volcano red zone communities north of Belle Isle and north of Byera, will result in reduced income of EC$784,000 for the three months period. 
"That is what we are going to lose in giving that bill free period. Quite naturally, it's not that we are giving all of it because a lot of it came naturally, we were not able to supply…but that's the loss in revenue that we are going to project for that three month period," Saunders explained.  
He said the CWSA also offered relief in December 2020 which cost the Authority EC$157,000 and for March and April 2021, relief measures extended to consumers have so far cost EC$102,000 .
"So it is important…that we understand that this is a two way street. We understand the challenges, we are all in this together, we have to share the burdens," Saunders said.