Posted on
Son distraught, father missing at sea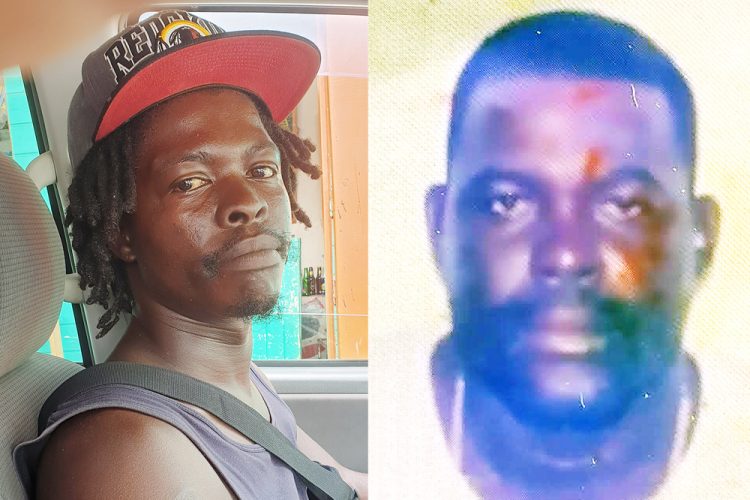 THE SON OF ONE of the fishermen who are missing at sea thinks the authorities need to pay closer attention to fisherfolk, making certain things mandatory, before they are allowed to venture out to sea.
Carl "OD" Ashton, the son of Rose Place resident Bernard "Butters" Dublin, made the point to SEARCHLIGHT in an interview on Monday at Rose Place/ Bottom Town.
Dublin, Ashton's father, along with Ottley Hall resident Lennox "Grand Charge" Phillips, and Angus "Pharoah" Webb from Edinboro, left for fishing on Tuesday June 1 in a one engine pirogue. The men are said to have gone north and had not returned up to the time of going to press.
Ashton said his father and the other two men left around 6 a.m. and would normally return at around 6 p.m. He said on Wednesday June 2, one of his brothers told him their dad had not returned, so they informed the authorities.
The distraught man said other fishermen are entertaining the idea that none of the men had cellular phones, marine radios or any other form of communication device. He said he is not sure if his father had a cellular phone, but family members of Webb did tell SEARCHLIGHT that Webb had left his phone at home, while Phillips's son Kenroy "Gimpy" Thomas, said his father would normally take his phone to sea, but he is not sure if he did that day as he was unable to retrieve his father's bag that was left at a location in Kingstown.
Ashton said he thinks the authorities in St. Vincent and the Grenadines (SVG), do not pay much attention to fishermen. He said this is evident, given that despite the recent economic issues being face because of COVID-19, fisherfolk were left out of the stimulus package.
"The fisherman got no cheque when they were giving away money," Ashton said, noting that boats are allowed to go to sea without proper communication equipment. He thinks they should be a required to have such equipment.
"I feel very bad. I just wishing and hoping for them to return safely. It is not the first time he went through this situation, he went through it already and come back safe couple years ago," Ashton said.
He explained on that occasion that his father turned up in Bequia about two to three days after that episode.
"I don't want to think anything negative. I just want to keep the faith and think positive because thinking negative not going to make anything better right now. It's just going to make it worse," Ashton stressed. Dublin is the father of six children of which Ashton said he is the oldest.
He said a member of the Royal St. Vincent and the Grenadines Coast Guard told his aunt that a coast guard vessel went looking for the missing men but had to turn back because of a gas issue.
On Monday, commander of the SVG Coast Guard Brenton Cain, denied they had an issue with gas, but did not comment further, noting that he was preparing a report to send to the police.
"The gas part I don't understand, because if you looking for someone how can you run out of gas if you know the situation you going into, so that one still have me thinking," Ashton remarked.
"You said you go and look for them, you're the coast guard, you know the mission you going on, how can you run out of gas, that one I don't understand,".