Posted on
Persons in the red zones bracing for a repeat of Good Friday 1979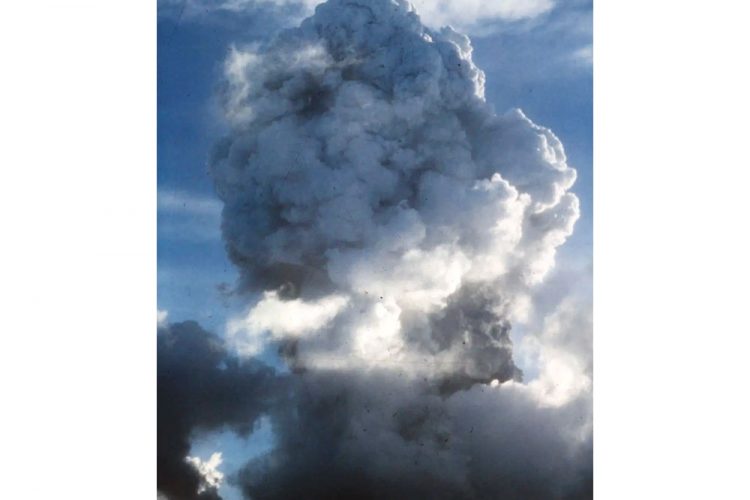 SOME PERSONS in the Soufriere volcano's red zones are bracing for an explosive eruption this April 2, Good Friday, the same holiday it erupted explosively in 1979.
So much so that some of them have moved out of their homes to what they consider safer ground.
"Lots of people believe it's gonna erupt on its anniversary. So maybe that's why they're moving," a Sandy Bay resident told SEARCHLIGHT on Wednesday, March 31.
Last week Wednesday, March 24, just before six in the evening, a rigorous shake jolted residents in North Windward communities. This jolt was a change in La Soufriere's activity since the volcano started erupting effusively in December 2020.
"I see people moving out. A couple families have already evacuated and persons are pretty tense," said the female resident who didn't want to be named, while noting that the uncertainty is worrying.
The resident however stressed that overall, persons are prepared ,and some have noted that apart from the tremors last week, nothing new has happened with the volcano that last erupted on April 13, 1979, forcing about 20,000 persons into shelters.
The resident said that some persons have been complaining of the tremors, while others have not felt anything since last week.
Last week, the National Emergency Management Organization (NEMO) said persons were feeling volcano- tectonic (VT) earthquakes.
"These earthquakes are normally associated with underground fractures of the rock mass and are commonly generated by magma pushing through an unyielding rock mass," and to the surface, NEMO explained in a release.
Geologist, Vincentian Professor Richard Robertson of the University of the West Indies-Seismic Research Centre(UWI-SRC) said last week, that the tremors are telling persons, "just in case you've gotten a little bit complacent," and thinking that the volcano is doing one thing, "that it could do something else."
Up to press time the alert level remained at Orange, meaning that there is a highly elevated level of seismicity or fumarolic activity or both, or highly unusual symptoms. It also means that eruptions may occur with less than 24 hours' notice.
So far, no evacuation order or notice has been issued.