Posted on
Singer goes digital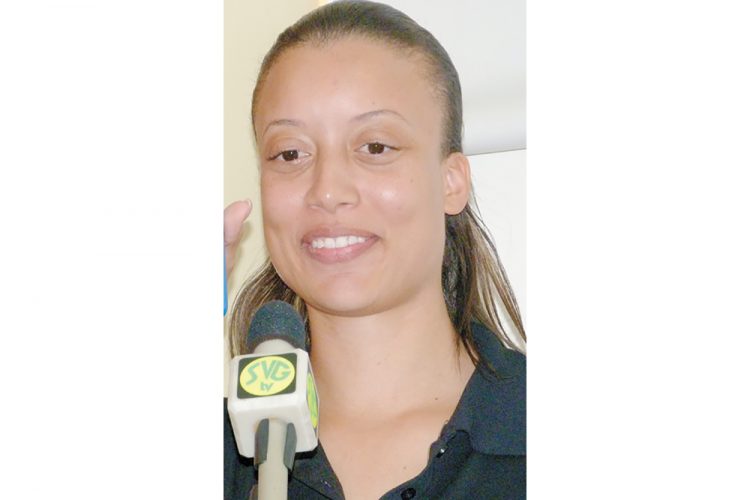 IN RESPONSE to the COVID-19 pandemic and in their continued efforts to upgrade their services, CD Veira Limited, better known as SINGER, now has a website where persons can view the company's wares online.
Also, the company, which was started in 1965 by Cyril Veira, is now allowing persons with Bank of St.Vincent and the Grenadines (BOSVG) accounts to pay their bill online. Persons with First Caribbean International Bank (FCIB) accounts will also soon be able to do so.
Marketing Manager at Singer Karen Veira, said on Wednesday that the website www.singersvg.com, allows persons to view their products, the prices and the specifications.
Soon, persons will also be able to make purchases online and have deliveries done.
"Because of the COVID-19 pandemic, we feel like the world now moves in a digital way, so in order for us to keep up, we felt that we had to go online, giving persons that option to remain in the comfort of their homes versus coming in," Veira explained.
She said the website is expected to reduce the amount of time a customer spends in the store during the pandemic and by doing so, they are making the communities, customers and workers safer.
"The company, being around so long, we are moving in a modern direction to keep with the times while targeting the younger clientele," Veira said of the furniture and appliances store whose only inventory in the early days was sewing machines.
She said the store now has a wide variety of products ranging from furniture for any room, to appliances for any part of the home.
"For instance we have gas cookers ranging from $700 upwards, with a monthly payment of $30 and that can go up…so that sets us apart from others because we are able to provide products that fit anybody's budget, from high to low," Veira pointed out while adding that they offer free delivery island-wide.
She explained that the company also services what they sell and stocks parts for their products; while their hire purchase set-up is by simple interest, which means the amount that is to be paid every month never changes.
SINGER is family owned and employs 32 persons. The main branch of the business is located on the corner of Halifax and Egmont Street in Kingstown and it operates its warehouses from Block 2000, Old Montrose.