Posted on
How will school safety be ensured? – NDP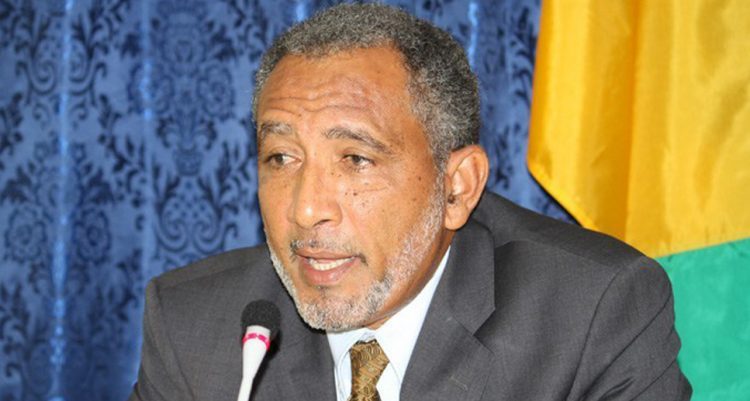 WITH A total of 10 COVID19 deaths being recorded in St Vincent and the Grenadines, Dr Godwin Friday the opposition leader, is calling on the Ministry of Education to publicly outline how it intends to ensure the safe return of students and teachers to school.
According to a recent release from the ministry, the conditional date for the reopening of schools is April 12.
This will be the first time that students and teachers will return to the physical classroom since schools closed last December for the Christmas break, and remained so due to community transmission of the Covid19 virus.
"Our young people have suffered a lot from this crisis. They have lost a lot of ground in their education and the teachers, the parents, everybody would want that situation to end so that they can go back to school and start to make up the ground that they have lost," Friday said during a virtual press conference on Wednesday.
The opposition leader also said "it is very important however, that we understand that this will not happen until the teachers feel safe, the parents feel safe about sending their children to school so that they will not endanger family members when they return home".
As of March 25, a total of 1715 COVID19 cases had been reported in SVG. While 1535 have recovered, 170 cases remain active.
A total of 10 deaths have been recorded so far, with the latest death being on Monday, March 22.
Friday said the COVID situation has caused great pause and fear among Vincentians, resulting in them retreating as a means to protect themselves and others.
Since the start of the second term of the school year in January, all students have been receiving instruction virtually.
The opposition leader said while teachers deliver these classes online, they are also aware of what students are missing out on by not being in the classroom.
He said it was therefore important for the education ministry to say how it intends to get everyone back to school safely.
The New Democratic Party (NDP) president also said it was necessary to reflect on what will be done to make up for the lost time.
"And in primary school, I think this is where the impact is greatest because when you build a foundation, if it's not solid, everything that is built upon it becomes jeopardised," he cautioned.
" So, we have to look at this very seriously. How do we get back to the classroom to be helping their children".
The opposition leader said the ministry's plan must be clearly outlined and that there are several international examples that can be looked at as this country prepares its children for the return to the physical classroom.
SEARCHLIGHT attempted to contact the Minister of Education Curtis King, for an update on the plans for the reopening of schools, but he was unavailable for comment up to press time.