Posted on
Church leaders need to encourage persons to get vaccinated – Dr Gonsalves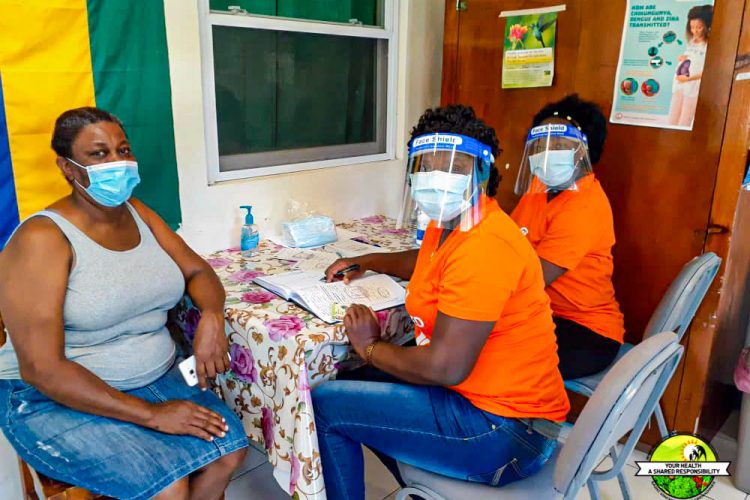 Prime minister Dr Ralph Gonsalves said he is disappointed with many of the local church leaders as they are not encouraging persons to take the COVID-19 vaccine.  
 Speaking on Sunday March 14, the PM said that president of the St Vincent and the Grenadines Christian Council Reverend Adolf Davis, has been encouraging persons to take the vaccine, but not many other church leaders are doing so.
 
 Rev' Davis is also the Methodist church's Superintendent Minister of the Kingstown/Chateaubelair Circuit with pastoral responsibility for the congregations of Kingstown, Arnos Vale and Gomea. 
  "I see Reverend Davis has done it, I see one or two others, I don't mean to single out Rev Davis, but there are too many (not encouraging persons to take the vaccine)…", PM Gonsalves said while speaking at the National Heroes Day Wreath Laying Ceremony at the Obelisk at Dorsetshire Hill.
 
Health workers are currently administering the Covishield (Indian) AstraZeneca vaccine within the Government's mission to vaccinate at least 70 percent of the country's population in order to achieve community immunity. They are hoping to vaccinate over 50,000 Vincentians against COVID-19 before June. 
 This country received, from the government of India, 40,000 doses of Covishield (Indian) AstraZeneca earlier this month and they must be administered before June 27th, 2021, or they will expire.  
 Speaking on Sunday, Dr. Gonsalves said that faith does not mean you should abandon reason and science.  
 "…and I am disappointed that except for a sprinkling of church leaders that they have not come out unequivocally to tell people take the vaccine," Gonsalves said. 
 Last January, persons with the responsibility of fighting the spread of the novel coronavirus asked religious leaders to act sensibly and implement the practical considerations and recommendations as it relates to mass gatherings.  
But when an upsurge in COVID-19 cases threatened the country and the mass gathering protocol called for outdoor gatherings to cater to a maximum of 20 persons while indoor gatherings were restricted to 10 persons, at least one church leader spoke, in a sermon, against the protocols.  
The pastor, in a recording being circulated, said, "…don't break traffic, and don't steal anything from anybody because the law of our state would find you in prison. 
"Keep all these, they are God abiding laws, they are God abiding laws.  
"But to tell the church to sanitize is not of God, to tell the church to social distance is not of God, to tell the Church to wear a mask is not of God…therefore I caution the authorities, be careful what restriction you put upon the house and the church and people of God, be very careful, it is not of God…," the pastor said to "amen" from his congregation.  
Later, churches were identified as one of the main spreaders of the virus.