Posted on
Chatoyer would have said to take the jab – PM Gonsalves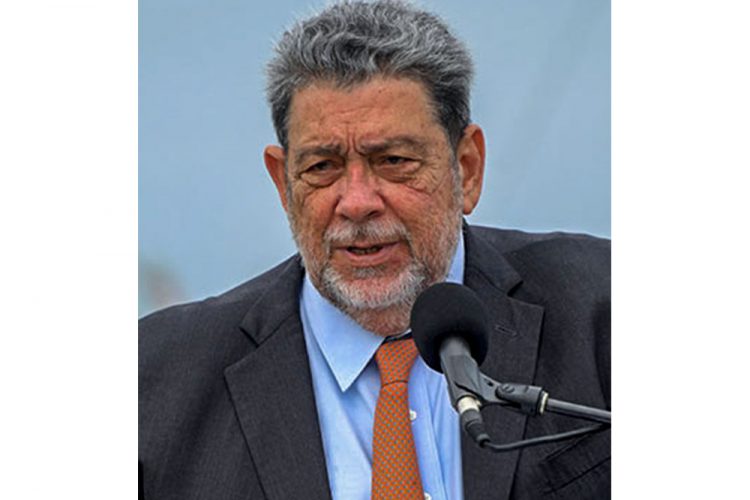 If paramount chief Joseph Chatoyer was alive, he would encourage persons to take the COVID-19 vaccine says Prime Minister Dr Ralph Gonsalves.  
 Gonsalves made the comment on Sunday March 14, National Heroes Day, in his continued drive to get at least 70% of the country vaccinated.  
 "I am not just telling you that, I took it and it is a personal decision you can take it if you want, no, I am going further than that.  
 "I took it and I am urging you to take it and knowing what I know of Chatoyer, he would have been an enlightened and scientific person today.
 
 "Because for him to carry out the kind of struggles that he carried out, he would have been an enlightened and scientific leader and I am sure he would have been urging his people to take the vaccine," Dr Gonsalves said at the wreath laying ceremony at the Obelisk, held to remember the nation's only national hero.  
The Prime Minister noted that for the first time in many years, the commemoration of SVG's national hero was scaled down, and that indicates we are in a different time since Chatoyer was declared a national hero in 2002.  
 He stressed that St. Vincent and the Grenadines (SVG) is in the midst and backdrop of a debilitating global health pandemic and also in the shadow of the erupting La Soufriere volcano, so it is important that we deal with issues scientifically and in unison and not be guided by propaganda and hysteria.  
 He pointed out that becoming vaccinated is the only way to get things back to normal and noted that after the abolition of slavery in 1838, and in the years following the subduing of the Calinago and Garifuna nation by the British and the introduction of indentured laborers, the public health situation in SVG was terrible with outbreaks of cholera and yellow fever.  
 The PM said this country did not have the yellow fever vaccine or modern treatment for cholera, but later there were vaccines as well as a vaccine for small pox, and those treatments saved thousands of lives therefore anti-vaxxers are wrong.  
"Because of the lack of proper vaccines for yellow fever and cholera, a wide cross section of the population was wiped out," Dr. Gonsalves said while noting that a study of the history of SVG will show this. 
 He added that vaccines have helped with polio, measles, mumps and rubella and when he was growing up, afflictions like yaws and chigger were rampant, but public health campaigns in the schools led by such persons as Dr Gideon Cordice helped, and science saved many children from dying from infections.  
 "We are not going to get back to normalcy unless we have ourselves vaccinated. The science tells us so and for those who say that they are risk, the risk of not taking it, far outweighs the taking of the vaccine. 
 "There are persons who are waiting for this or that vaccine and I say the best vaccine for you is the one that is available," Gonsalves said of the Covishield (Indian) AstraZeneca vaccine.  
 He noted that while persons are saying that the COVID-19 vaccines were manufactured too quickly, that is not the case as researchers were working on this vaccine as far back as the severe acute respiratory syndrome (SARS)outbreak in 2007 and the Middle East Respiratory Syndrome (MERS) outbreak in 2012.  
 He however noted that the process was accelerated, but stressed that there are all types of coronaviruses.
  
 "It is in the spirit of Chatoyer with good sense and solidarity and discipline that I am urging and relying on science that you take the vaccine," Gonsalves stressed while noting that vaccines are scarce the world over, except for the rich countries. But we have it in SVG and there are persons who do not want to take it, the PM said.  
 "They are waiting, waiting for what? In the long run, we are all dead," Gonsalves noted while adding that he has been told that one of the main reasons for refusing the jab, is that there is no urgency because we haven't been in lockdown, "haven't had a huge number of deaths and we have been able to hold things in good order."
 
 "…so that there is not fear. Well rational people do not act simply because of fear, you act because it is the proper thing to do, it is the right thing to do," Gonsalves said.  
He added, "I have been the leader of this country now for 20 years and before that, I had a long apprenticeship period for study and experience, over 50 years.  
 "Are you going to listen to me, or you going to listen to some other persons? Why they not brave enough to say what I am saying…? Gonsalves questioned while opining that there are people who want to create niches.  
 "I want you to listen what I am saying to you and I am urging you strongly to take the vaccine," Gonsalves said.