Posted on
Auction of items at Buccama raises over half million so far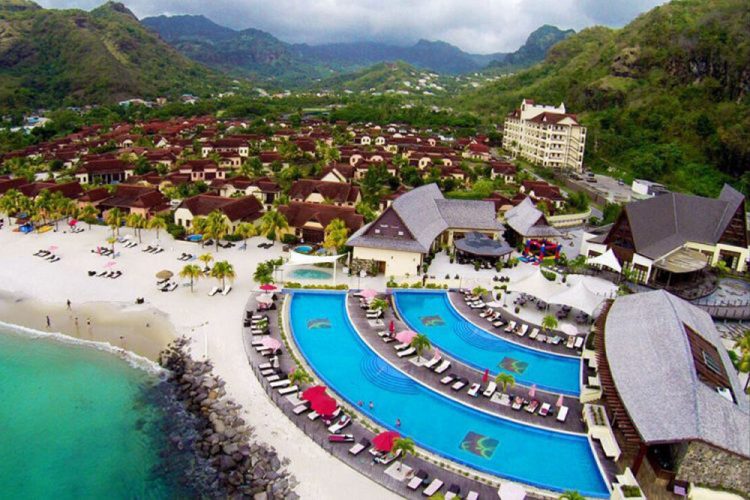 Over half a million dollars has been raised so far through the auction of inventory at the former Buccament Bay Resort.
The government intends to use these funds, along with profits from additional sales this weekend, to make ex-gratia payments to former workers of the defunct resort.
Finance Minister Camillo Gonsalves announced in early March that the government intended to redistribute the profits from the auction of inventory left at the former resort, which has since been purchased by Sandals Resorts International.
Gonsalves gave an update on the process during a ministerial statement on Tuesday in the House of Assembly.
"…The government purchased the former resort from the bankruptcy trustee of Harlequin Property SVG Limited and reconveyed it to Sandals Resorts International. However, while the government purchased the property from the bankruptcy trustee inclusive of all the inventory on the site, it sold only the property and not the inventory to Sandals," he explained.
He added, "as a result, the government is currently disposing of the former Buccament Bay Resort inventory by
auction and by sale. While the disposal and auction of inventory is not yet complete, over $510,000 has been realised through auction sales to date with additional inventory to be sold this coming weekend".
The Finance Minister told Parliament that when the Buccament Bay Resort went out of business, a series of distinct companies also ceased operations.
These companies included the holding company, Harlequin Property SVG Limited and Buccament Bay Resorts Limited, Harlequin St Lucia Limited, Harlequin Boutique Hotel Limited St Lucia, Harlequin Hotels and Resorts Limited and Harlequin Management Services Limited.
Gonsalves explained that upon closure of the establishment, many workers had claims of unpaid wages and severance payment by one or more of these defunct companies.
"These workers' legal claims for relief lie against those entities. The government obviously cannot take legal responsibility for the debts incurred by a private defunct entity. However, this is a labour government. As such, in recognition of the hardships experienced by those workers and the current COVID related difficulties, the government has decided to use the proceeds of the auction and sale of inventory to make compassionate ex gratia payments to all former resort staff who were working at the point of closure," he said.
The Finance Minister assured that the ex-gratia payments in no way cancels out the legal claims that workers may have against former employers, nor does it place the government as assuming responsibility for any of the debts incurred by the various defunct companies.
Gonsalves said the government is in the process of collecting and verifying data regarding the staff employed at the resort at its time of closure.
He added that once the sale is finalised, government intends to make a special announcement and pay the workers in early April.
Gonsalves said all funds raised from the auction, excluding auctioneer fees and administrative costs, will be redistributed to the workers.