Posted on
Withdrawal of service by omnibus drivers 'reasonable and fair' – Opposition Leader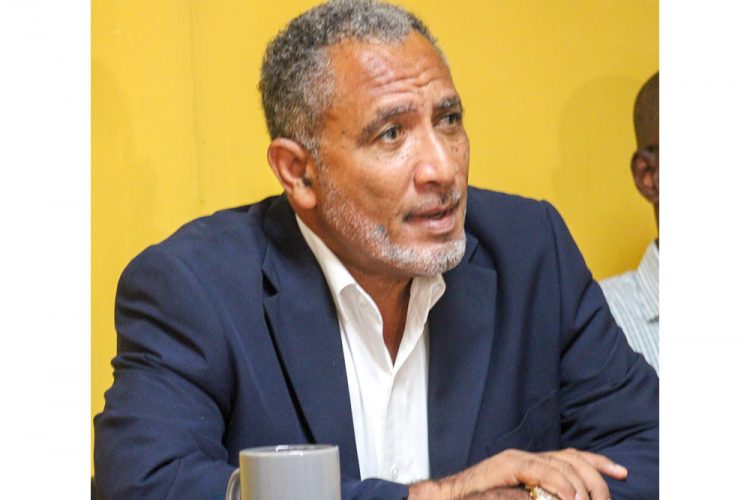 Dr Godwin Friday, the opposition leader has deemed it "reasonable and fair" for local omnibus drivers to withdraw services due to the pressures of the COVID-19 protocols imposed for public transportation.
As of February 1, minivans have been mandated to carry half the passengers they are licensed to carry.
Following initial negotiations in relation to those protocols imposed, van men this week withdrew their services for the second time since February for what the Vincentian Transportation Association (VINTAS) considers unfair treatment.
Royron Adam, the Association's president has also made a call for government to adjust the protocols, in the same way they have been adjusted to allow churches to operate with one third of the normal capacity.
Friday commented on the situation during the New Times radio programme on Monday, where he accused the government of not being able to negotiate with organisations in a fair manner.
"To implement measures…restricting the numbers of persons in the vans without a corresponding offer; you shouldn't have to negotiate that, you shouldn't have to go and make a case for something so obvious. It says to me that they're basically, they have no real respect or love for these people and that they're saying 'you get by how you can'," the opposition leader said.
He also proffered that omnibus operators have been very tolerant of abuse and unfulfilled promises by the current administration.
Friday said the government messed up in its management of the pandemic locally, which led to the spread of the virus in the communities.
And he called on the administration to take responsibility and do what is necessary for people to get back on their feet.
Government has agreed to pay a subsidy of EC$500 for two months to 18-seater operators and EC$600 for those with vehicles over 18 seats.
Adams, VINTAS' president said omnibus drivers are stipulated to work a minimum of four days a week to qualify for the subsidy, which is not feasible as van drivers may encounter several issues that keep them off the road.
Adams also believes that if a van driver makes a business decision to take the subsidy and stay off the road, he should be allowed to do so.
Friday, while speaking on radio this week, also expressed similar views, noting that van drivers can postpone payment of certain things because they don't have the funds now.
He added however, that operators may end up paying more if they postpone proper repairs, replacement of parts and other things.
"There are other things government can do. Government can also provide certain incentives, or reduce the import duties on parts an tyres and various things for a time, for the omnibus operators and for the taxi drivers so that they can retool, they can get their vehicles, get the parts they need, get their vehicles back in good shape and so forth because we expect that tourism will rebound fairly robustly after the pandemic is over…" the opposition leader said.
Friday said that if omnibuses are expected to operate at half capacity, then it is obvious that fares will reduce by half. And money has to come from somewhere to help cushion the blow in other ways.
The opposition leader also stated the van drivers were providing a public service by transporting a large portion of the population "so I trust that the government will stop being too bureaucratic about it and being so penny pinching when it comes to something so obviously needed to provide the subsidy for the minibus operators to ensure they can continue to operate and provide the service to the public".