Posted on
Internet service at physical classrooms being upgraded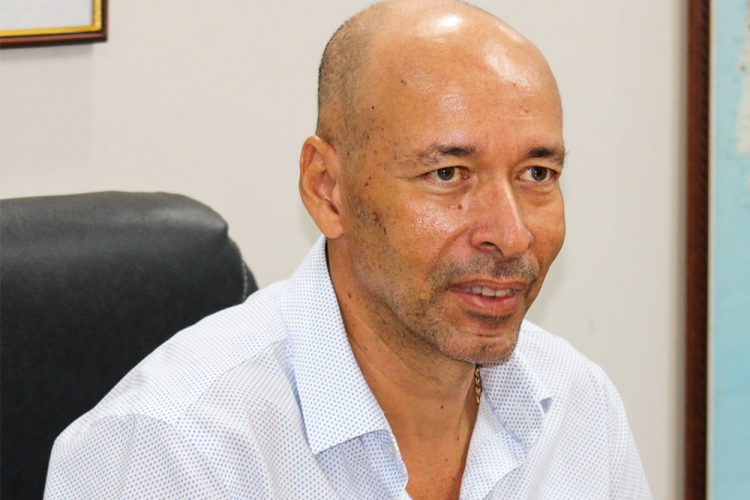 When students and teachers in St Vincent and the Grenadines return to physical classrooms, they should experience a faster and more efficient Internet service.
This, as FLOW, through a contract signed with the National Telecommunications Regulatory Commission (NTRC) will, in the next two weeks, begin the installation of 100 WIFI access points at schools throughout the country.
Managing Director of the National Telecommunications Regulatory Commission (NTRC) Apollo Knights provided this information on Wednesday while speaking at the launch of the second phase of the NTRC's SMART Project-Subsidized Internet Initiative, and the launch of the SIM Card initiative.
He told the Facebook live press briefing that last year, the NTRC went into schools where they heard complaints of connectivity issues.
He said it became obvious that there were some schools that needed more access points while some had coverage issues.
The NTRC therefore amended a contract they have with FLOW that will see them paying the telecommunications provider EC$800,000 to purchase 100 hotspots and for maintenance services over the next four years.
Knights said that in November 2020, their records show that 32 terabytes of data was downloaded in the schools and 4000 gigabytes, uploaded.
Primary schools accounted for 273 megabytes of data used by each student on a monthly basis and in the secondary schools 210 megabytes per student per month. The colleges recorded 262 megabytes per month per student.
Knight said that on an average day, 16,000 primary school students, 14,000 secondary students and 1700 community college students used the Internet in November 2020.