Posted on
Construction of administrative building at Belair spa nearing completion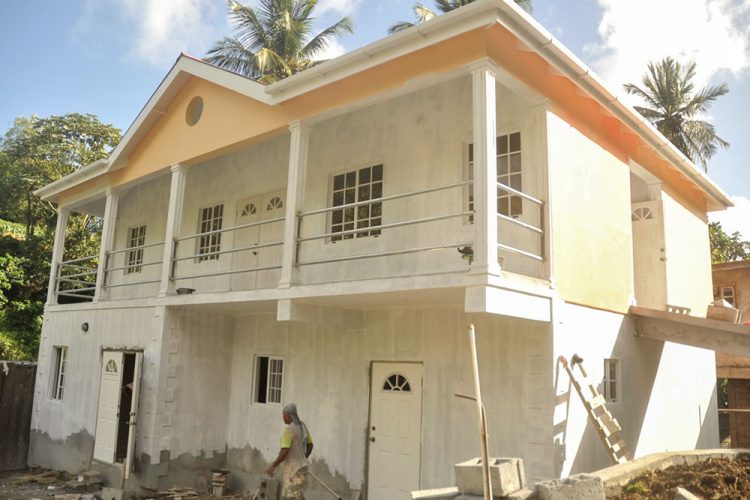 by Robertson Henry
The Belair Spa is undergoing a significant change with the construction of an administrative building, which is nearing completion. The two-floor structure is expected to make it easier for the Spa to achieve its socio-economic potential.
A few years ago, former Parliamentary Representative Cecil Mckie spearheaded the initiative to refurbish the site, which is a popular source of mineral water.
Then, Mckie indicated: "the Spa holds great potential to be developed into a major cultural attraction for the area, and a boost to our tourism offerings."
The building is expected to host meetings, training programmes, with provisions for the display and sale of art and craft products, and local food and drink.
It is hoped that the building will become a major asset to the spa, while offering opportunities to the residents of West St George, especially the Belair community.
A soak pool will be installed, along with a permanent stage to facilitate live performances.
The overall project, though crystallized and conceptualized during the term of the former parliamentary representative, has received full endorsement from present Parliamentary Representative Curtis King.
Mckie had also observed: "Apart from its obvious cultural value and aesthetic enhancement to the area, its economic potential must be emphasized."
King fully supports the development of the spa, saying: "We need to ensure there is constant development of potential avenues of economic development, which would contribute to the national developmental thrust, and allowing the residents of the community to utilize all available resources for the betterment of West St George."