Posted on
Proceeds from auction sale of items at former Buccament Bay Resort to be given to ex-workers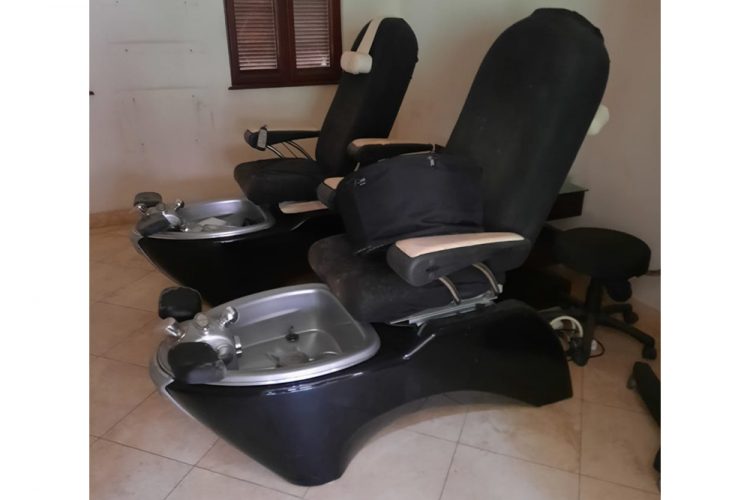 Proceeds from the sale of items belonging to the former Buccament Bay Resort will be divided among former resort workers who were never compensated when the establishment was shut down almost five years ago.
An auction for items left at on the premises of the Buccament resort began recently with various pieces of furniture, china, crockery, glassware, mirrors, spa equipment and other items being put up for sale.
Camillo Gonsalves, the finance minister said last Thursday that a decision was made to auction the items off to persons in the general population as opposed to passing them on to Sandals or selling to large companies.
"We have taken the decision that whatever money that we collect from the sale of the auction of those items, we should try to pass on as much of it as possible to those Buccament workers who didn't receive what they should've received when the company went bankrupt," the finance minister said while speaking on Star FM last Thursday evening.
Prior to the resort's closure in 2016, employees took to the picket line to protest the failure of their employer to pay them their salaries for as many as three months.
To date, no severance payments have been made to these employees since the Buccament Bay Resort's official closure.
Gonsalves said the government is not legally required to make any of these payments to workers as the resort was being run by a private entity.
He said however, that "we are a labour government and we try to do what we can for the working people of St Vincent and the Grenadines".
"Rather than taking the Buccament money and applying it elsewhere, we think it's best put back in the hands of the people who work there," the finance minister said. "I can't tell you how much money that's going to be at this point because the auction is ongoing and I don't have the final data of how many people were displaced but everybody will get a little something…"
Gonsalves assured that the pay out by government will not in any way prejudice whatever legal rights they have against the company that owes them money.
He said Prime Minister Dr Ralph Gonsalves will give more details on the payments soon.
After some delays caused by the COVID-19 pandemic, Sandals is expected to arrive in SVG sometime in the second quarter of 2021 to begin demolition and construction at the Buccament site.