Posted on
Teaching online is difficult – Robinson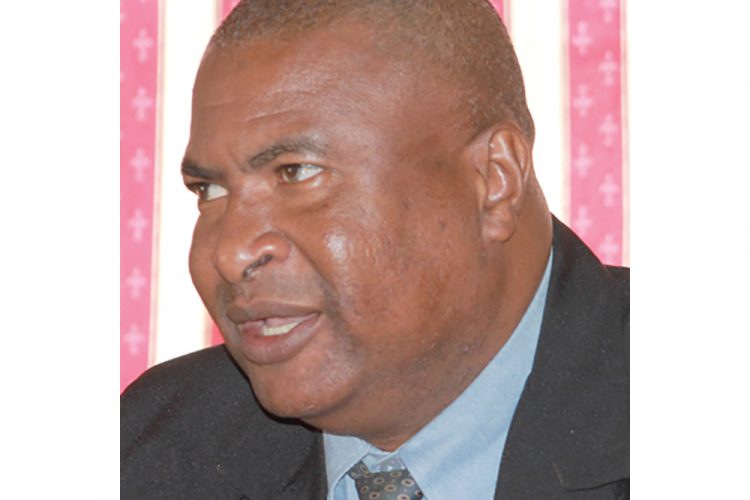 While some persons have called for the government to cut teachers' salaries since classes have moved online, the St Vincent and the Grenadines Teachers Union (SVGTU) says the current situation is difficult for teachers.
Oswald Robinson, president of SVGTU, addressed the issue last Friday during a press briefing at the Union's headquarters at McKies Hill.
He said that at present, the physical conditions of many teachers are problematic, as they have been working for longer hours as online teaching is not the same as physical face-to-face teaching.
Robinson said while the current set-up has advantages and disadvantages, complaints include heavy exposure to electronic devices that is sending teachers and students to opticians, a rise in the cost of electricity bills and stress on teachers who cannot locate some of their students.
The president said that the government and the ministry of education need to pay attention to these issues, while the SVGTU is encouraging teachers and students to take care of their health as the stress levels of teachers has escalated.
"In some cases, persons have fatigue and I want to coin a term, also what we call professional fatigue," Robinson said while opining that the majority of teachers love their students.
"So much so that they have this fatigue online, trying to reach the students online and cannot reach them," Robinson suggested while noting that some schools have 100 per cent attendance at times while others, the majority of them primary schools, have approximately 50 per cent of the students online.
He said the issue of attendance has been discussed and stakeholders are now "opening their eyes" to the issue and putting it down to the lack of Internet services and electronic devices.
"Since June 6th last year they (government) have been procuring tablets, 30,000 we have been told," Robinson noted while adding that many primary school students, who the SVGTU consider the foundation, do not have tablets.
He said while some parents and teachers are trying their best, he is hearing persons speaking about a salary cut for teachers.
"We need to understand that teachers are part of the society and not because you are a teacher, that does not mean that you have high speed Internet.
"There are some teachers operating on a $50 Internet per month and that is what they can afford and the majority of teachers have been trying to reach students," Robinson stated.
He said some teachers also have students in their homes who also have to use the Internet and this slows down the connection.
The union president noted also that twice last week, the power supply went off without notice and that affected classes.
Apart from lack of electricity, Internet and electronic devices, Robinson said there are many children who are on the school feeding program and now that school is closed, they do not have proper meals.
"They rely on the school feeding program and proper nutrition is essential in order to be alert and be able to perform tasks," he said while revealing that students who live in areas targeted by the Zero Hunger Trust Fund are especially affected.
He noted also that students are asking for more food now they are at home and some parents are not working because of the COVID-19 pandemic and that is stressful as the cost of basic food items has risen.
"They have to buy food and pay bills and travel and we are not asking for preferential treatment," Robinson said while noting that the SVGTU has in the past, taken a balanced approach and has spoken for categories of workers who have no representation.
"It is important that we understand the nature under which teachers have to operate and no one has come to the assistance of teachers," Robinson said while noting that some teachers do not have adequate space to conduct online classes and have to teach in their sitting rooms or bedrooms while there are sometimes children around that are a distraction.
The SVGTU president said the thinking that teachers are "not doing anything" is far from the truth and the number of teachers who are not involved in online teaching is a minority.
He noted also that online classes have a psychological impact, and are an issue because the environment is more complex and compounded.