Posted on
PM to take Russian Covid-19 jab today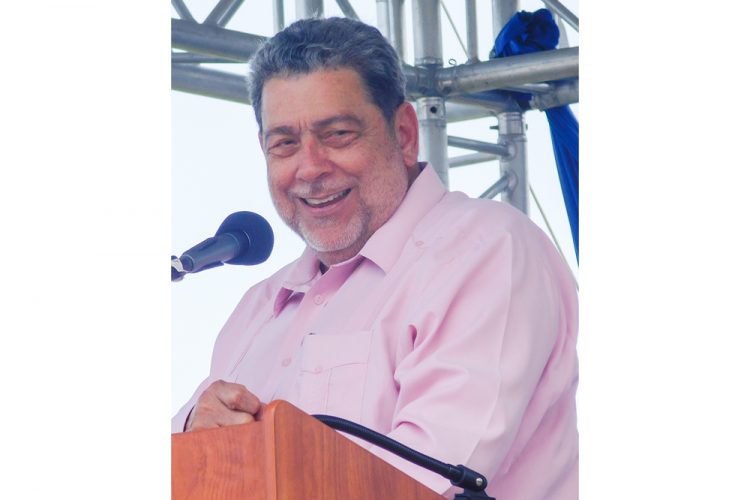 PRIME MINISTER Dr Ralph Gonsalves will take his first dose of the Russian Sputnik V COVID-19 vaccine today, February 9.
St Vincent and the Grenadines, through an intermediary, received 40 doses of the Russian developed vaccine recently, some of which were used to vaccinate five frontline workers on February 1.
Gonsalves said in Parliament on Thursday night that he was considering taking the vaccine and three days later, while speaking on the Issues at Hand radio programme on We FM, revealed his decision to do so.
"…I got up Friday morning and said yes…there are so many persons who are a little wary of the vaccine that I finally decide that look, if I take it, persons will have greater confidence in vaccine taking," the prime minister said.
He said on Sunday that persons who are against vaccination have been advancing their message on YouTube and other social media platforms.
Gonsalves added that he had reviewed statistics from several places including Britain, as well as responses from a survey done in Barbados and commentary from public health officials in the region.
Most COVID-19 vaccines that have been developed are administered in two doses. The 40 doses of the Sputnik V COVID-19 vaccines acquired by SVG will allow for 20 persons to be inoculated in the first instance.
The five frontline workers who received their first dose of the Sputnik V vaccine included infectious disease specialist, Dr Jerrol Thompson, medical officer of health, Roger Duncan, health disaster coordinator, Donna Bascombe and registrar, community health services, Dr Franklyn James.
Opposition Leader, Dr Godwin Friday said on radio yesterday that he is willing to be vaccinated for COVID-19, once the vaccines become available for him to do so.
This country is poised to receive 46,500 AstraZeneca COVID-19 vaccines through the COVAX facility this year, with the first set being anticipated from the middle of this month.
But the COVAX facility will only ensure that 20 per cent of the population is vaccinated.
Gonsalves said preparations are already underway to acquire additional vaccines.
This includes a further donation from an intermediary source of the Sputnik V vaccine for 3000 persons.
The prime minister said he has given written authorisation to the chairman of the Mustique Charitable Trust to procure 100,000 doses of the AstraZeneca vaccine.
He is also hoping to acquire vaccines from India and through the African Medical Supplies Platform, among other sources.