Posted on
Opposition Leader willing to be vaccinated against COVID-19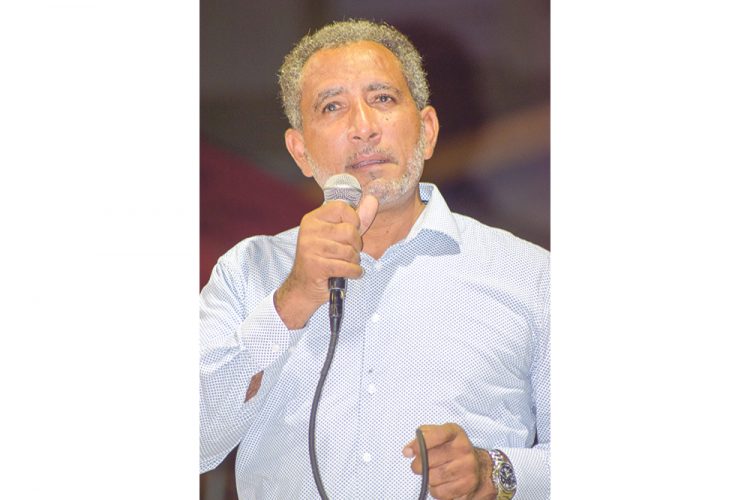 OPPOSITION LEADER Dr Godwin Friday has expressed his willingness to be vaccinated against COVID-19.
Friday said yesterday that he has indicated his willingness to the chief medical officer, who recently asked if he would take the vaccine.
"…I said yes and when it is available, I will do so," the opposition leader said during the New Times radio programme.
There have been mixed feelings about the COVID-19 vaccines. While some persons are willing to be inoculated, others have concerns about the speed at which these vaccines were developed.
Several conspiracy theories surrounding the vaccines are also being circulated online.
But Friday expressed hope that "members of the public will understand that this is not something that you can believe all the conspiracies on social media".
"It's widely available now and many millions of people every day are taking it and…it is a means for us to get to herd immunity, which everybody talks about, which is required for us to get back to a point of normalcy," he said.
The opposition leader said he believes that vaccination is the only way to get out of the pandemic.
He noted that vaccines have demonstrated their efficacy throughout the years and are the reason why diseases like polio and small pox are no longer prominent in communities.
Friday however, acknowledged that people have concerns and that their fears should not be dismissed.
"The point is to get them to the point where they feel that it is the responsible thing to do once the health officials have demonstrated that it's safe," he said. "Our position as a party is that those persons who wish to take the vaccine, it should be made available to them and we encourage those persons to do so."
Prime Minister Dr Ralph Gonsalves, after some consideration, has decided to take the Russian developed Sputnik V vaccine today, February 9.
Several health officials and frontline workers, including infectious disease specialist, Dr Jerrol Thompson and medical officer of health, Dr Roger Duncan were also vaccinated with the Sputnik V vaccine on February 1.