Posted on
Laboratory to be constructed in SVG for scientific analysis on marijuana – Caesar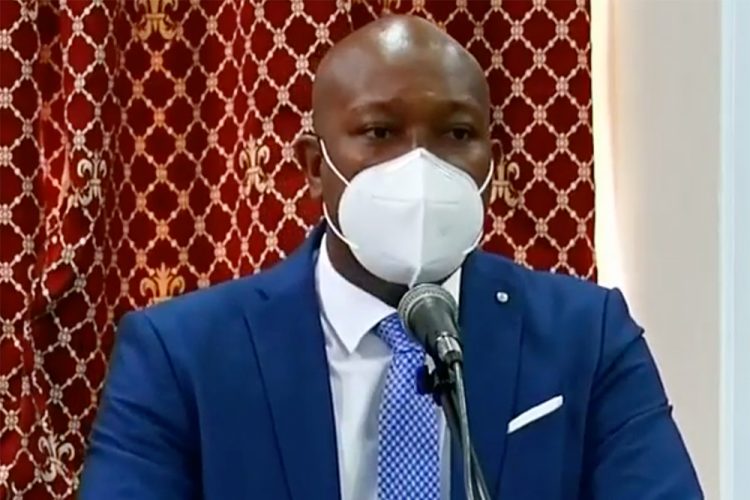 A state-of-the-art laboratory for scientific analysis on marijuana will be constructed in St Vincent and the Grenadines (SVG) as the country makes moves to bolster its growing medicinal marijuana industry.
This is one of several plans outlined for the Ministry of Agriculture and Fisheries in the 2021 Budget, which has been estimated at EC$1.21 billion – over 2 per cent more than last year's approved figure, but just shy of 10 per cent less of the revised budget for 2020.
Saboto Caesar, the agriculture minister said on Tuesday that the lab will not only be used to test samples of cannabis produced locally, but also for countries entering the industry.
"Not only will we have the state-of-the-art lab but a full track and trace system because in order to enter the banking system, you have to be able to track the cannabis from seed to sale. We have over $10 million in infrastructural investment, hundreds of young persons throughout the length and breadth of this country employed and we have cannabis in storage and we are going to continue to advance this industry in 2021," Caesar said during his contribution to the debate this week.
According to the 2021 Budget Presentation, which was delivered by finance minister Camillo Gonsalves on Monday, the lab will be constructed in partnership with a private sector entity.
The finance minister noted that cannabis exports are yet to begin but that three major manufacturing facilities for medicinal cannabis will become operational by mid-2021.
As at January 22, 2021, over 2000 pounds of dried, raw cannabis material was in storage locally at a secure and specially retrofitted facility.
The 2021 Budget also shows that to date, the Medicinal Cannabis Authority has received more than $5.5 million in licence fees from 312 applications. A total of 128 applications have been approved so far.
Caesar congratulated the staff at the MCA, as he proffered that SVG was the leading in the OECS as it pertains to the establishment of the medicinal marijuana industry.
He also said that the country was "arguably out front" in CARICOM in this regard.
The agriculture minister assured traditional cultivators that they will not be left behind – a promise that was made previously by the government and one that it intends to keep.
"I want the traditional cultivators who are listening; that we are going to put forward to you a diversified production platform for you to choose because as we wait for this industry to take off from different levels, you have to be fully occupied," he said. "I want to reiterate what is always noted by the honourable Prime Minister; that there is not a pot of gold at the end of the cannabis rainbow. What we have to do, we have to work hard, we have to work smart and we have to put the infrastructure in place and that is what we are doing."
Caesar told Parliament that the medicinal cannabis industry is only one part of the broader picture that is being painted by the current government, whose overall quest is to establish a modern medicinal industry.
He urged persons not to forget that there are other crops like soursop, ginger, moringa and turmeric that hold medicinal benefits.
The agriculture minister said "we have a Plant Breeding Act and these will open more opportunities for us to do more extraction and have persons come here for treatment. In fact, we are on a path to establishing a modern nutraceutical industry in St Vincent and the Grenadines once this is properly managed and operationalised".