Posted on
Dr Friday calls for 28-day closure of air, sea ports to combat Covid-19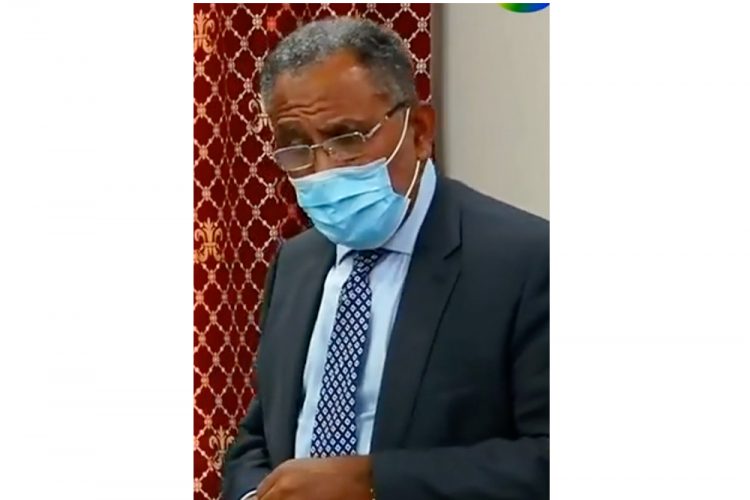 The Leader of the Opposition is recommending a 28-day closure of air and seaports as a means of addressing the growing number of COVID-19 cases in St Vincent and the Grenadines (SVG).
The 28-day closure was one of two recommendations made by Dr Godwin Friday on Tuesday while commenting on what he considers to be the government's poor management of the coronavirus pandemic.
"We are currently fighting this disease from behind, rather than taking a proactive and decisive stance to contain it and to get ahead of it. Members of the government, they might be cautious about a lockdown and restriction on businesses because they know and fear the rampant and rising poverty in our midst, the extremely high unemployment. As I said earlier on, it was bad before COVID, well it's worse now," he said during his four-hour contribution to the Budget debate this week.
The parliamentarian expressed understanding for persons wanting to return to normalcy, noting that the pandemic has been tiring and difficult for businesses who have had to close their doors.
"…The sooner we get this thing under control, it's the sooner we can get there…it will be better to lose a meal than to lose a life," Friday said, as he advocated for stricter measures in dealing with the pandemic.
His first recommendation entails closing the borders to all but essential travel and returning nationals.
SVG surpassed the 1000-mark in total recorded cases this week. As at Wednesday evening, a total of 1067 cases had been reported here since March 2020.
Of this figure, 918 are local cases that were recorded in just over a month.
There are currently more than 700 active cases and a third COVID-19 related death was also recorded on Wednesday.
"We cannot deal with what is happening internally if you continue to compound the problem with people coming in and using up resources that we don't have for quarantining and testing, when you have spread in the community, if not community spread. Others have taken it very seriously. Why are we being so cavalier about it? Two deaths are not sufficient?" Friday said.
The opposition leader's second recommendation for the local management of COVID is to end the practice of at-home isolation for known positive cases.
He noted that when travellers enter the country, they are required to quarantine at designated facilities, even though they arrive with a negative PCR test.
But when local people test positive, they are sent home.
"That doesn't make sense. That is playing Russian Roulette because that will only lead to further spread because the risk of contaminating family and other community members is obviously greater. That needs to end, especially when there is no follow up to see how the person gets home," Friday said.
The opposition leader said there must be designated accommodation for local persons who test positive, and if not at hotels or guesthouses, then public buildings like schools should be used for this purpose temporarily.
He urged that COVID-19 be treated "as if it is a killer as the minister said in his own remarks, a disrupter of lives, a destroyer of lives and livelihoods" and signalled his support and willingness to "to do my part and that on behalf of the members on this side of the House".