Posted on
Consultant gynecologic oncologist appointed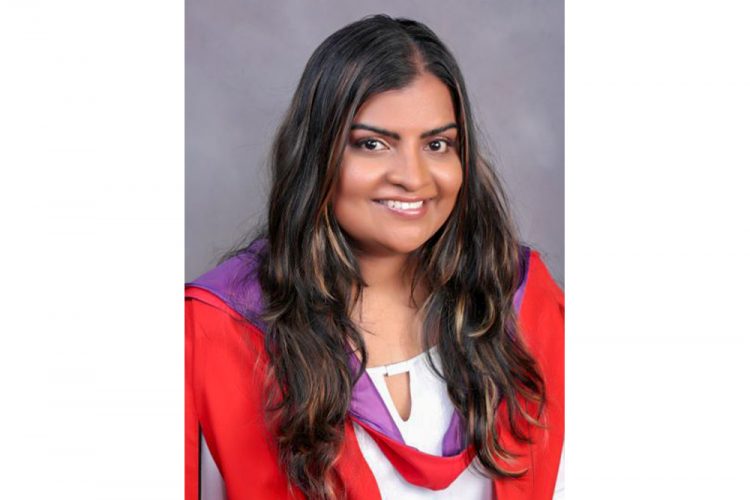 ST VINCENT and the Grenadines (SVG) now has the services of gynecologic oncologist Dr Damaris Baptiste.
Baptiste, who completed her final exams in December 2020, has taken up appointment as consultant obstetrician, gynecologist and gynecologic oncologist at the Milton Cato Memorial Hospital (MCMH).
"It is an honour to be able to return home and offer a service that is relatively new," Baptiste told SEARCHLIGHT on Thursday.
The Calder resident stressed that her expertise enables patients with early cervical cancer to benefit from radical surgeries aimed at curing them.
Also, patients with different types of gynecological malignancies, for example cancers of the vagina and vulva, uterus or ovaries, can also benefit from having upfront de-bulking surgeries and then have chemo and radio therapy and other medical therapy. "So it is like another part of the overall treatment for cancer patients," Baptiste noted while admitting that she had several job offers overseas, but chose to come back to SVG because of a commitment she made to herself to help improve the gynecological services here, and also to be closer to her parents pastor Dermoth Baptiste and Mona Baptiste. She has one sibling, Delores.
Baptiste said she has so far seen in SVG "quite a bit or cervical cancer and cancers of the uterus" and she believes that cervical cancer is the leading cause of gynecological mortality in SVG.
The consultant is hoping to launch a heavy preventive medicine campaign with regard to cancers. She said in SVG, we may not have all the resources to combat gynecological cancers, but if we can teach our women how to prevent and screen for these types of illnesses, it can work in their favour in terms of preventing cancer.
Baptiste says that cervical cancer has been eradicated in some parts of the world because of frequent screening, pap smears and early intervention.
"…So if we can work hard advising and informing about the benefits of screening and follow-ups, we can achieve eradication in SVG, but at least five or six years down the line," Baptiste explained while adding that the human papilloma virus (HPV) vaccine is important in preventing cervical cancer.
"So a lot of education and teaching needs to be done in the communities and districts so that mothers and fathers can understand the importance of the vaccination in prevention in our females," said Baptiste, who is in the process of setting up a gynecology clinic and an operating theatre at the Modern Medical and Diagnostic Centre in Georgetown.
"We are trying to put all the resources together, but that is being slowed by the pandemic and other things. This takes a lot of planning so we are hoping to begin in March and patients would be referred to that clinic from district doctors and their gynecologist," said Baptiste.
A graduate of the Calder Primary School and the Mountain View Adventist Academy, Baptiste had her post-secondary education at the Caribbean Union College, now called the University of the Southern Caribbean, where she received a bachelor's degree in biology and a minor in chemistry.
She then returned to SVG where she taught at the St Joseph's Convent in Kingstown for three months after which she went to the St George's University School of Medicine in Grenada from 1999 to 2003.
Between 1999 to 2004 Baptiste held an Eastern Caribbean Conference of SDA scholarship, and from 2004 to 2008 a scholarship from the Government of St Vincent and the Grenadines.
Her studies have also taken her to the University of the West Indies/ International Gynecological Cancer Society (IGCS) Mona, Jamaica (core gynecology oncology, general surgery, urology, radiation oncology, palliative care, ICU, medical oncology) and the Belfast City Hospital in Northern Ireland (one year core gynecology oncology).
Dr Baptiste has extensive work history, training and certification which includes passing the Inaugural ESGO (European Society of Gynecology Oncology) Exam and gaining a Diploma in Minimal Access Surgery (DMAS) – World Laparoscopic Hospital. She also completed fellowships and training in The Bahamas, Canada, India and Taiwan.
Her awards include the 2015 doctor of the year award, Victoria Jubilee Hospital, Jamaica and the 2010 most outstanding obstetrics and gynecology Intern, MCMH, SVG.
Dr Baptiste is also in the process of setting up a private practice at the Victoria Medical Centre which she hopes will be up and running by March 1.