Posted on
Vincentian is International cosmetic company brand ambassador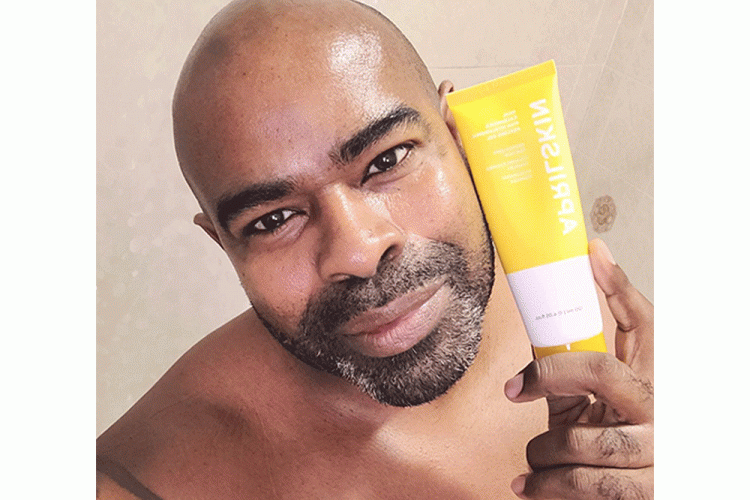 International cosmetic brand Aprilskin has added Vincentian Kirk Cambridge-Delpesche to its roster as a brand ambassador.
Cambridge-Delpesche, well known in the make-up and cosmetic industry in the United States (US), told SEARCHLIGHT on Monday that he is proud to represent the brand, as Aprilskin is well known for their skin care merchandise and has invested a lot of money into developing natural skin care products that use less chemicals.
"I love skin care. Always have, ever since mom gave me my first moisturizer and cleanser when I was eight and then I became obsessed with skin care. I investigate skin care companies; I see their products, what they have in them, and I decide if I want to use the brand.
"I have been watching this brand for two years and then last year I decided to buy the brand and I used it and I liked it," Cambridge-Delpesche explained.
He said he posted a video on two of the products from Aprilskin's Artemicia Line on Instagram and Facebook in
late December/early January and the company saw it, after which they sent him a contract asking him to be a brand ambassador.
He is the first Vincentian to represent the brand.
"Everybody who knows me on social media knows that I am a big skin care person and with this particular line, what I like is that it is vegan, it is clean with no paraffin and fillers and it does the job it sets out to do," Cambridge-Delpesche said while noting that he would never represent a brand he does not believe in.
The new gig is about Cambridge-Delpesche doing videos on certain products and sending them to Aprilskin for editing and posting on their social media platforms.
He believes skincare is even more important now with the advent of COVID-19 as more persons are stuck at home and have to conduct business through Zoom meetings and other forms of Internet communication.
"I think now with COVID people are doing even more self-care and self-love and you're at home and not able to go into an office, so you are able to take a little more time with yourself.
"Especially now when everybody is on a Zoom meeting and a GoToMeeting or some other platform.
"Everybody is trying to put their face together so I think skincare has become a huge deal in that spectrum because now you can have beautiful looking skin on screen," Cambridge-Delpesche said.
The naturalized American has held a number of jobs in the cosmetic industry in the US for over 20 years, among them, M.A.C Cosmetics (as a manager and make-up artist), Disney (where he did tours in USA, Asia, Europe and Africa), FELA!, on Broadway (worked with wig mistress Cookie Jordan), Harvard University (makeup designer in the theatrical department), the New York Philharmonic High School Musical (Former Hair and Makeup Supervisor), Bard College (former makeup designer) and the Boston Opera.
His work has also been displayed on international runways, and in shoots, magazines, music videos and on television while his services have been used by private and celebrity clients and businesses.
Cambridge-Delpesche, who was born in Sion Hill but grew up in Layou and Paul's Avenue told SEARCHLIGHT that he always flies the Vincentian flag wherever he goes.
He has worked locally with among others, SEARCHLIGHT's Best of SVG make-up artist winner, Auldine Browne and Jean Johnny-Findlay of Mije Personal Development and Advertising Agency.
Aprilskin is a natural cosmetic brand based in Korea.