Posted on
Guesthouses leased by government for isolation still empty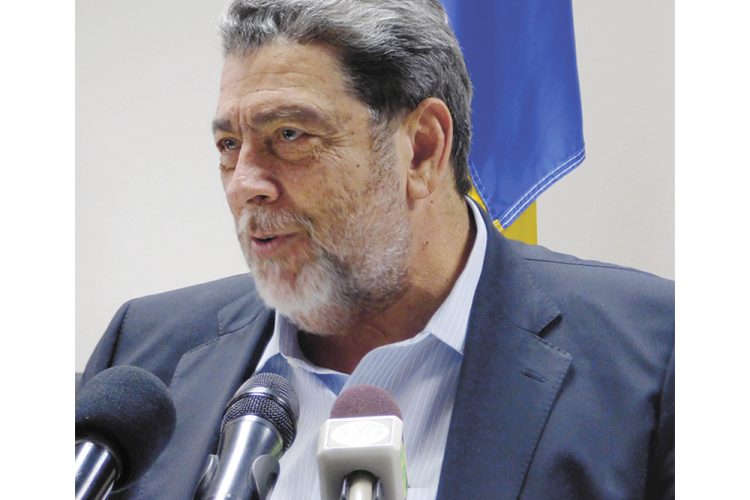 THE GUESTHOUSES leased by government for persons who test positive for COVID-19 but have no suitable facilities at home to isolate remain empty, despite being made available over a week ago.
Prime Minister Dr Ralph Gonsalves was speaking on We FM on Sunday when he disclosed that no one had checked into the guesthouses that were leased by government recently.
The search for guesthouses began almost three weeks ago, one week before a COVID-19 positive woman made public that she had to sleep on the compound of a school because she could find no other place to isolate.
A total of 30 rooms have been leased across two guesthouses, but Gonsalves said that as at Saturday, two persons were scheduled to go there, but had not checked in.
"…Four or so persons in the hospital, I understand, prefer to stay in the hospital and some who are not needed to stay in the centre out at Argyle, the Isolation Centre, want to stay there rather than go into the guesthouse," the prime minister said. "But I think what will happen, as time goes by, when these people come out, if you have any new person…somebody who doesn't have anywhere to stay, but they don't require any hospital treatment or they don't require any isolation treatment down at the Isolation centre, they will have to go there…" Security will be present at both facilities. But the positive cases who isolate at these guest houses will be required to make arrangements for their own meals.
Gonsalves said that when he gave instructions to lease the guesthouses, he expressed to officials that he did not know there would be people to fill the rooms, as a vast majority of people, despite what others say, have enough space in their homes to isolate.
He spoke briefly about the statistics in the 2012 Census, which showed that houses in SVG had increased from about 30,000 in 2001 to approximately 37,000 in 2012.
At the same time, the average number of persons per household in the same time period had decreased from just over four to a little over three.
"Since 2012 to now, more houses have also been built, so I would expect the average household in this country, the average number of persons to each household will be about three persons. Some will have one or two and some will have five but I'm talking about the average," the prime minister said.
Gonsalves added that the housing situation locally is such that "overwhelmingly, people have space".
He said however, that if there is no space, there may be an elderly person living in the household or someone with a pre-existing condition of a serious nature.
In these cases, the prime minister said it is advisable that persons seek to isolate themselves at the guesthouse leased by government for the 14day period.
Gonsalves said there are persons who are at the COVID Unit at the Milton Cato Memorial Hospital and the Argyle Isolation Facility, who do not necessarily have to be there but perhaps choose not to isolate at the guesthouses.
"I don't think they want to go to this place. It's a comfortable place I've been advised. A lot ah man talk about all kinds of things you know and the practicalities are another issue," he said.