Posted on
Tests show no new COVID-19 variant in SVG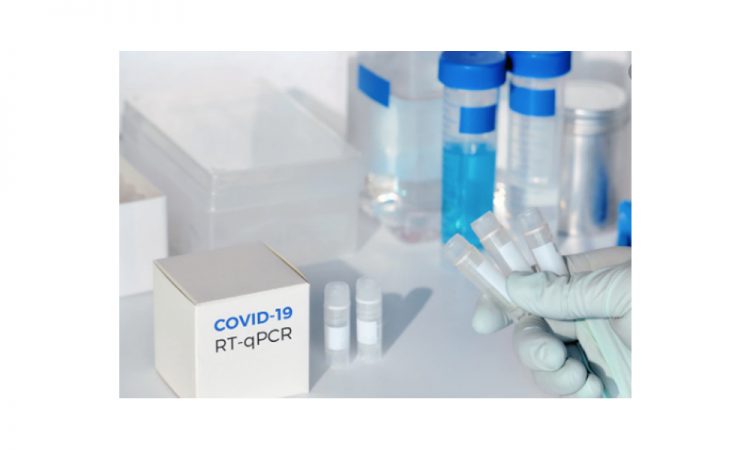 Although health officials believe it is highly likely that there may be a Covid-19 variant present in St Vincent and the Grenadines (SVG), sample testing has yet to provide concrete proof of a variant's presence locally.
One of the earliest mutations of the Covid-19 virus was detected in the United Kingdom during the last quarter of 2020.
The rapid spread of that new variant resulted in a lockdown that may be extended past February.
Following the recent spike in SVG, local health officials have sent samples to the Caribbean Public Health Agency (CARPHA) lab in Trinidad to test specifically for the UK variant.
"We sent samples to CARPHA…a few weeks ago but those samples were reported as not having the variant. We will continue to send samples but as you might be aware, St Lucia has recorded five cases of the UK variant. Trinidad has recorded variants there and also Jamaica," chief medical officer, Dr Simone Keizer-Beache said during a virtual press conference this week.
The chief medical officer added that "because we have similar source markets, as in persons coming from similar areas, we are concerned and we think it is highly likely, especially because of the disease pattern we are seeing, that we might have the UK variant here but we have not had that confirmed from the…lab".
Several other mutations of the virus have also been detected in countries worldwide.
SVG started experiencing a spike in Covid-19 cases, particularly in persons with no recent travel history at the end of December.
As at Wednesday evening, there have been a total of 827 cases recorded in this country, 686 of which are local cases that remain under investigation.
Due to the consistent increase in cases, a backlog has resulted in the testing of samples locally.
"In terms of the back up so far, we have been having quite a difficult time…it's affecting our clients, persons who are in quarantine, persons who have been tested, awaiting samples, persons who have been going out on exit screening, persons who are even admitted and that's because of the huge volume," Keizer-Beache said during this week's press conference.
She noted that for each positive case detected, the possibility exists that there will be between five to 10 persons who are close contacts of that positive case, and require testing.
The chief medical officer disclosed that the health sector has increased its capacity with regard to machines for testing and a partnership has been developed with one private lab where much of the exit screening and some clearance screening is being done.
Keizer-Beache said discussions have begun with other private labs to provide antigen services for exit screening of persons going to the United States, which as of Tuesday, January 26 requires PCR or antigen testing for travellers to be allowed entry.
The senior health official also said persons are currently engaged in training to use an extractor machine, which will move the collection of samples from a manual to automated process.
It is expected that the use of this machine will help significantly in clearing the existing backlog.
"We appreciate your patience as we try to work together to get through this Covid," Keizer-Beache said, acknowledging the frustration being felt by persons who are in quarantine.
The ministry of health is currently also trying to streamline the reporting process for persons.
The chief medical officer said when a case is reported as being positive, that person will be given a medical officer's order for sick leave for 14 to 21 days. This accounts for time that is needed for the virus to clear.
Close contacts of that positive case will be given an order to proceed on a 14-day quarantine period and testing will be done later in that period.