Posted on
All health districts in SVG affected by Coronavirus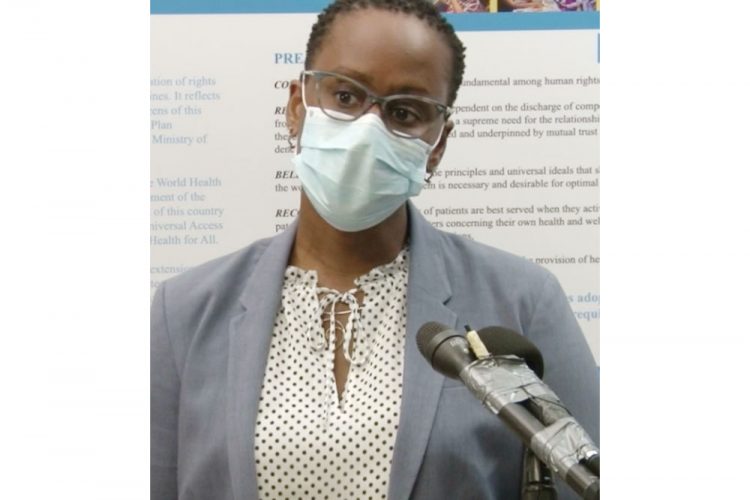 ALTHOUGH THE Pembroke Health District has been identified as having the greatest number of COVID-19 cases, a senior health official has warned that all health districts are affected by the coronavirus.
And members of the public are being reminded to act cautiously and adhere to protocols not only in the Pembroke Health District, which spans from Campden Park to Barrouallie, but everywhere they go in St Vincent and the Grenadines (SVG).
"Wherever you are in St Vincent, you should be wearing a mask and you should be assuming that the person next to you might be an asymptomatic person…we have cases coming from all over the country and clusters from all over the country and persons need to be cautious wherever they are," Dr Simone Keizer-Beache, the chief medical officer said yesterday.
Keizer-Beache also issued a statement yesterday, in which she noted that all health districts were affected by COVID.
In her statement, she also said the large number recorded in the Pembroke Health District signifies where a person lives and not necessarily where they were tested.
Up to press time, SVG had recorded a total of 494 cases.
So far, 118 persons have recovered, leaving 374 are active cases – 358 being local cases that are under investigation by the Ministry of Health.
Keizer-Beache told SEARCHLIGHT that although some districts may only have imported cases, all health districts have clusters of positive cases, whether it be a church, family or party.
She further cautioned persons to adhere to the protocols, which includes wearing a mask in public and private settings and maintaining physical distancing in areas where possible.
There are designated flu-clinics in the various health districts where testing is being done for persons with flu-like symptoms, primary contacts of known positive COVID-19 cases and exit screening.
Individuals who want to be tested randomly, without direct contact of any known positive cases are advised to do so at a private facility.
In her statement, the chief medical officer said "we will continue to keep everyone updated and we ask that you abide by your quarantine and isolation orders, continue to wear masks, do not gather in groups greater than 10 indoors or greater than 20 outdoors".