Posted on
Complete shutdown may create more economic challenges – Regisford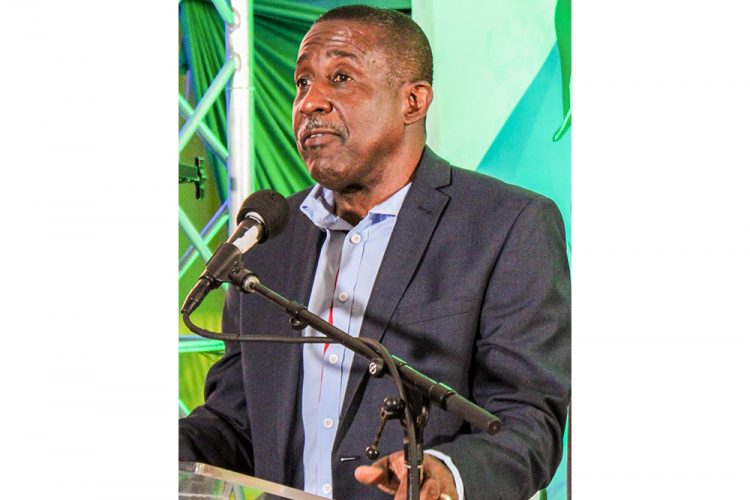 To shutdown St Vincent and the Grenadines (SVG) without putting the necessary measures in place has the potential to create more challenges in the medium to long term than those that come directly from the coronavirus pandemic.
But should the decision be made by the relevant authorities to do so; the private sector will have to comply.
Tony Regisford, the executive director of the St Vincent and the Grenadines Chamber of Commerce and Industry was responding to a question on Sunday during the 'Issues at Hand' programme on We FM, when he shared these views on the possibility of a local shutdown.
"…What I will say up front is that it is a measure we would not like to have to get to because of the implications and it should not be done as a knee jerk reaction to what we may think are indications that we need to lock things down," Regisford said.
Some have been calling for the government to implement a complete shutdown, given the significant increase of local cases of COVID-19 in persons who have no recent travel history.
Up to press time, there were 143 active cases in SVG; 120 being local cases currently under investigation.
Regisford noted that it is not an easy decision for any government to make, particularly as there are wide ranging implications if it were to get to that stage.
The executive director said some sectors are already feeling the effects of COVID-19 even without a shutdown.
Using the hospitalities sector as an example, he said businesses are experiencing a suppressed demand for services, which means a company may be doing less business than is the norm.
"We see that in the hospitalities sector, that's an obvious one because the hospitalities sector is directly linked to people travelling, coming into the country, going into the hotel rooms and the restaurants to eat and so on, and so forth. If that's not happening, there's little or no demand for that service and therefore, their income stream just about dried up," Regisford said.
He also noted other "downstream businesses" to the hospitalities sector that are also affected.
The director explained that because these "downstream businesses" depend on the ones in the hospitalities sector being active to do business, they too feel some impacts, though not necessarily as severe.
"No business would like to close off its means of income. If you're employed, you would not like to lose your job. If a business owner is running a business and that's their means of income and clearly, you don't want to have to shut out your means of income," Regisford said.