Posted on
Van drivers urged to take sanitization process seriously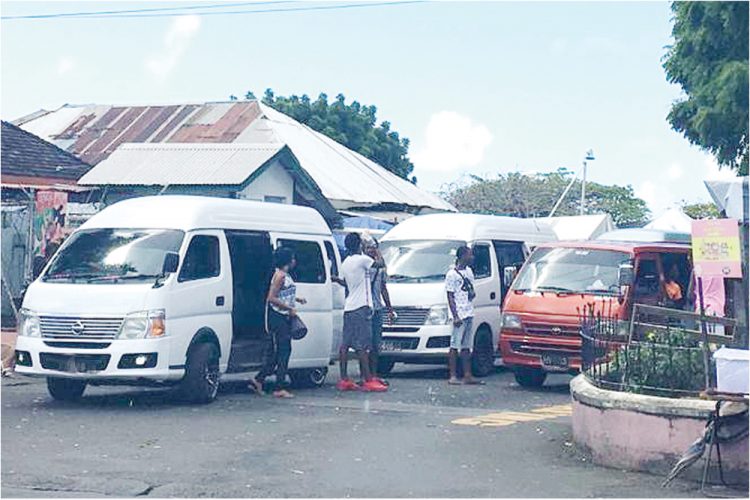 Van drivers are being asked to fully utilize the COVID-19 sanitization initiative which has been put in place by the Ministry of Transport and Works.
In April 2020, the Ministry began registration of minivans for participation in the government's COVID-19 minibus sanitization and subsidy program.
Supervisor at the Leeward bus terminal sanitization station Romano Richards told SEARCHLIGHT on Thursday that van drivers should take the sanitization process seriously as COVID-19 is now turning up in persons with no travel history.
"Van drivers clean their vans nightly and we applaud them for that. However, in the midst of a pandemic, we are asking them to see the importance of augmenting their nightly cleaning by sanitizing their buses throughout the day at the stations located in the bus terminals," Richards said.
He added that it would also be helpful if traffic police, as they did earlier, assist with ensuring that the drivers comply with the sanitization procedure.
No order has been given for minibus operators to reduce the number of passengers carried from 18 to 12 as had been done last year at the beginning of the Covid-19 pandemic to allow for social distancing.
Passengers have been strongly advised by the Ministry of Health to wear masks while commuting.
Under the Covid-19 minivan program, a monthly Covid-19 subsidy of $500 was paid to operators for two months in 2020 and the vans provided with sanitization services during the course of the day.