Posted on
Police will conduct patrols in red zones in event of evacuation order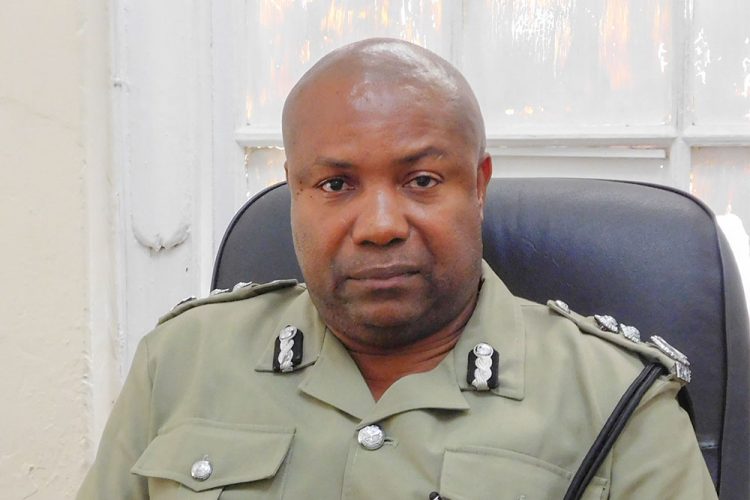 In the event that an evacuation order is given in relation to the La Soufriere volcano, police will conduct patrols in the red zones.
This will be done to curb the instances of looting and burglary according to Commissioner of Police (COP) Colin John, who spoke to SEARCHLIGHT on Thursday.
On Tuesday December 29, the National Emergency Management Organization (NEMO) raised the La Soufriere Volcano Hazard Alert Level from yellow to orange because of effusive eruptions taking place in the crater of the 4,048 ft volcano.
It was noted that if the alert level were to move to red, evacuation orders will be issued in areas from Georgetown to Fancy and possibly from Belle Isle to Richmond.
But, several residents, some of whom run businesses in the danger zones, have expressed to SEARCHLIGHT their unwillingness to leave because of the fear of thieves and looters.
One such person is Dawn Spring of Fitz Hughes who runs a small shop. She said that in 1979 when La Soufriere erupted and persons were evacuated, the looters and burglars took over.
She said that this time around, many persons are saying they will not leave if the volcano blows. She suspects that some of them have sinister intentions.
"Them accustom to loot out people house. When people run the last time in 1979, they thief them out, plenty break shop and all
thing. That's people fear," Spring lamented.
Tecia Woods of Overland lives in the danger zone and runs a shop. She told SEARCHLIGHT last week that her family has already packed clothes and food in case they are to be evacuated, but they are worried about the business.
She said they are thinking about unpacking the shelves of her shop, but they are still monitoring the situation.
Several other persons have also publicly spoken about their unwillingness to leave the danger zones should La Soufriere become explosive. One man said that in 1979, his family's animals were stolen and slaughtered while a shop keeper from Point village said shops were looted in 1979 so he will not be leaving his business unattended.
"I'll come back and meet nothing," he said.
Commissioner John however told SEARCHLIGHT that while the police cannot be everywhere at once, measures will be put in place to incidents of this nature in check.
"We have put security in place to try to prevent these things. If you have properties you can take with you, take it, but there are additional police security that will be there," the COP said.
He is also assuring the public that the police have learnt lessons from the 1979 eruption in relation to these matters and they have plans to mitigate, including increased patrols in these areas once possible.