Posted on
New coronavirus strain present in SVG?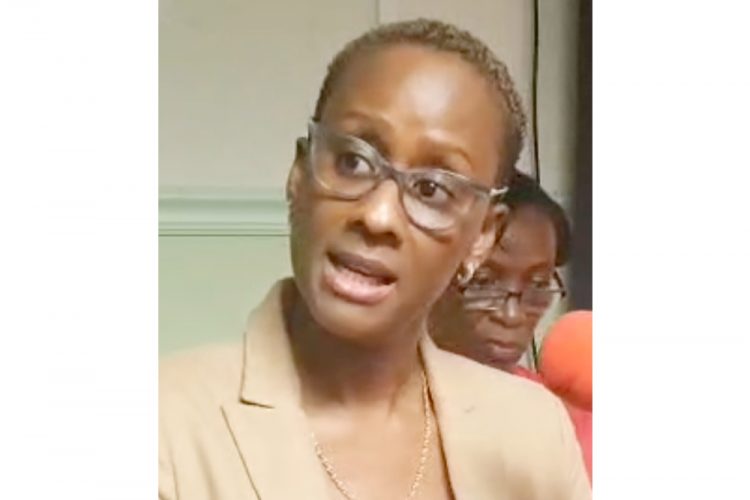 LOCAL AUTHORITIES are on a mission to determine whether the newer, more contagious strain of the coronavirus is present in St Vincent and the Grenadines (SVG). The new strain of the virus was detected in the last quarter of 2020 in the United Kingdom (UK). The rapid spread of the new variant resulted in stricter restrictions on mixing during the Christmas holidays and yet another lockdown until February.
Some countries have also placed a travel ban on the UK.
"We submitted samples to CARPHA and yesterday (January 4) we got the results that…the samples we sent did not test positive for that variant. However, we are going to send some more samples to continue testing for that variant because we are extremely suspicious about the recent developments here," Dr Simone Keizer-Beache, the chief medical officer said during a press conference on Tuesday, January 5.
Keizer-Beache said there has been a relatively steady pace in terms of the number of cases being recorded in SVG.
But between the period of December 10 and December 17 – and even before then – it was noted that more of the imported cases came from the UK.
The chief medical officer added a major spike in cases was observed after December 17.
"So we are sending samples to the CARPHA public health lab to be tested to see if we do indeed have the variant strain here," she said.
At least one country in the region has confirmed the presence of the new strain of the virus.
Jamaica's health minister, Dr Christopher Tufton said on January 2 that tests sent to the CARPHA confirmed that four passengers who arrived in the country via a flight from the United Kingdom on December 21 were positive for the new strain.
Following the December 21 flight, the Jamaican government placed a ban on travel to and from the UK for two weeks in the first instance. The travel ban has since been extended to January 31.