Posted on
Lawyers call for larger, more diversified jury pool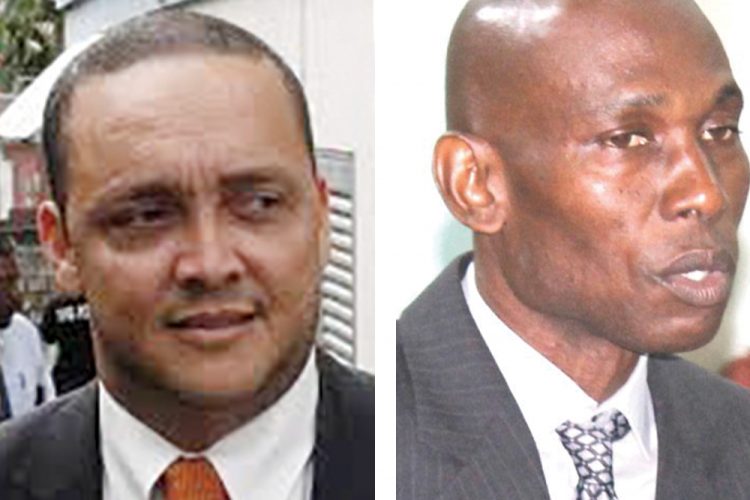 The jury pool needs to be made larger and more diversified.
Speaking on Monday, December 21, on the occasion of the close of the High Court assizes, counsel Grant Connell was the first of two present from the defence bar, to mention this.
Connell signified that there were a few issues he wished to touch on, the first of which was the jury.
"Thank the jury, it's hard work," he first noted.
However, he believes some adjustments need to be made to the legislation that specifies eligibility of jurors.
He said that from "way back when", "Grenadines people can't be part of a jury." "That's roll on and roll off days when one boat coming from the Grenadines," he added.
Further, "My lord I look at the faces all the time, it's the same faces."
He commented that "somebody" even asked him, saying that over and over again the jury is a kind of a, as the person described to him, "stush jury".
The counsel submitted, "You have to look at the voters' roll. If you have the power to vote, you have the power to judge."
Sanitation workers, men on the van, men on the block, fisherman, carpenters, farmers, should be brought out, he said.
"They mighn't be as pretty… and stush," Connell said looking around at the jury pool that worked during the last assizes, who were present in the courtroom. They laughed at this.
"…but they are Vincentians and they are entitled so if Madame Registrar could take that on board it would be good," he concluded.
"And this would dispel the fact," he added, "most of the time prosecution stand up and the defence could do absolutely nothing about it". They apparently stand in order to say that they know a person.
"But if you bring somebody from Sanitation, I guarantee prosecution don't know them," he said, to more laughter from jury members.
Minutes later, Counsel Jomo Thomas would also make his comments. "I want to join Mr Connell as well, as it relates to the jury pool," he noted.
"I have raised this point before and I raise it again that I think the jury pool is much too small," he indicated.
"I don't go down his line of stush and anti-stush," the counsel added, but reiterated that he believes it to be "much too small".
"I really believe that over months, it isn't right for less than 50 persons to sit. I don't think that serves justice well," he said.
Thomas expressed that he really believes something needs to be done about this.
According to the Jury Act, to be qualified to serve on a jury, a person must be (i) over 18 and under 60 years old (ii) a resident of St Vincent and the Grenadines (iii) a Commonwealth citizen (iv) able to read and write the English Language and understand English when spoken and (v) either own or lease land valued at $240 a year or occupy a house of annual rental value of $240 or receive net annual income of $480.
No person shall serve on a jury if he or she has been convicted of any offence punishable with more than three years imprisonment and has not received a free pardon; or if they are of unsound mind, or is deaf or blind.
Additionally, there is a long list of categories of persons who are exempt from serving on a jury:
(i) members of the House of Assembly;
(ii) ministers of religion following no secular occupation;
(iii) bank managers; (iv) cable and wireless operators;
(v) persons holding appointment under the Crown and receiving salaries;
(vi) mariners;
(vii) the Kingstown Warden;
(viii) members of the Police Force or Prison Department
(ix) residents of the Grenadines
(x) barristers and solicitors in actual practice and their clerks;
(xi) medical practitioners in actual practice
(xii) schoolmasters in Government and grant-in-aid schools;
(xiii) chemists, druggists and dispensers in actual practice as such;
(xiv) dental practitioners actually engaged in practice;
(xv) officers of the Navy, Army and Royal Air Force on full pay; (xvi) the Secretary of the SVG Co-operative Arrowroot Association Ltd.