Posted on
SVG lucky to have so far dodged the Covid-19 bullet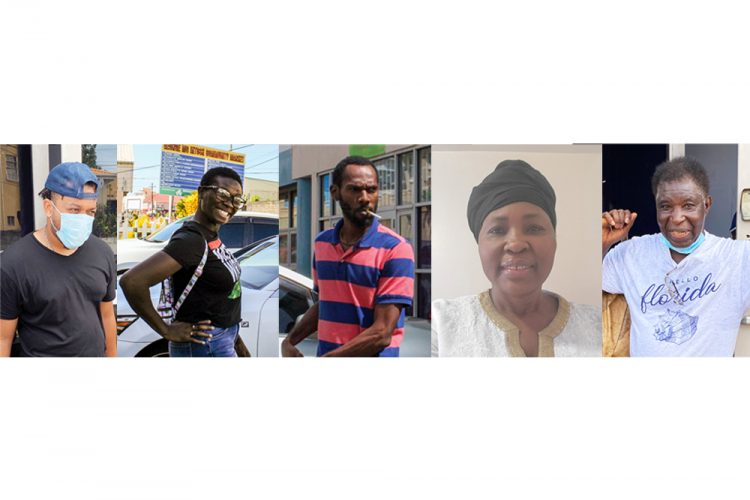 by Lyf Compton
Despite arrests and heavy fines, some persons seem not taking the country's COVID-19 quarantine measures seriously.
While St Vincent and the Grenadines (SVG) has to date been able to prevent community spread of coronavirus, one can safely say that we have been "lucky" to not have an outbreak.
From dozens of foreigners from high risk countries like Canada and the United States (US) converging on Mustique for a billionaire's wedding to persons from the United Kingdom (UK) and the US breaking quarantine, SVG has so far dodged the proverbial COVID-19 bullet.
Prime Minister Dr Ralph Gonsalves boasted recently that SVG is a "veritable oasis", and is better off than St Lucia and Grenada who have community spread.
Gonsalves said community spread and COVID-19 deaths have not happened in SVG as we continue to take the necessary precautions.
But apart from strict measures when travelling to SVG, whose 107 recorded cases were all imported or import-related, "luck" has played a part in the success of the Ministry of Health's and its COVID-19 task force's management of the infectious disease that has killed millions worldwide.
Case in point, on Sunday, it was revealed that a woman who travelled from SVG to Grenada tested positive for COVID-19. The female, a 37-year-old Grenadian national, traveled from St Vincent on Saturday December 12 with a negative RT-PCR result for a test done on Wednesday December 9, 2020. On Thursday December 17, day 6 of quarantine in Grenada, the individual tested positive.
SEARCHLIGHT was reliably informed that the woman works at a local telecommunications company.
Community spread would be easy in SVG as we have had our unique Nine Mornings concerts jam packed with people; our Nine Nights of Lights at the Botanic Gardens filled with visitors nightly; several huge concerts and club gatherings; carnival-like street jump ups, although Vincy Mas was cancelled and, and who can ignore "Shop at Jax this Christmas" and the huge election rallies in October and November.
In relation to election rallies, there is Jeyandra Jackson, a North Union woman, who travelled to SVG from Canada on October 22, arriving in the state on an Air Canada flight and who is now accused of breaching her quarantine on October 27, mere hours after she was allowed to go home, where she should have quarantined for another nine days.
Her charge stems from her attendance at a political rally where there were thousands of persons in attendance.
Other persons have also been charged under the Public Health (Amendment) Act 2020, hauled before the courts, found guilty and fined in instances that one can describe simply as scary.
Another incident involved Lennox Frederick, a St Lucian working in SVG. He somehow managed to fly here in September without a negative PCR test and decided to break his supervised quarantine and go to his residence here before his testing results were known. Frederick told the police that on day two after his arrival he got diarrhea and didn't feel any better so he took a taxi to Layou, where he is staying in an apartment. Frederick was fined $1500.
Also, Ivan Burgin, a 78-year-old man of Fountain, hopped onto a minibus and travelled into town one day after his quarantine started, then booked himself into another hotel without revealing that he was under quarantine. He was later fined $500 for his actions when he appeared at the Kingstown Magistrate's Court on Friday, October 2 for sentencing.
They not supposed to put me in no quarantine, what happen y'all better than America? Burgin said back then.
Another case tells us that one day before the end of her mandatory five-day quarantine, Maria James of Evesham, a 54-year-old woman who travelled from New York decided to bail. Her actions in cutting short her quarantine resulted in her being charged and fined $1000.
Also, Jamal Martin, a 29-year-old of Fairbain Pasture, a cruise ship worker who never stayed in an approved mandatory quarantine facility after arriving in the country in August, and who put his household at risk was fined $6000 by the court.
On Tuesday, November 3, the court saw defendant Javorne Matthews enter a guilty plea for breaching quarantine on October 15. Matthews travelled into the country from Miami on October 10 and stayed at an approved facility before leaving on the last day. She was in breach of quarantine for a few hours. On leaving the facility, she headed to a bank to change money. She is said to have first tried to use the ATM, before having to go into the line. The police were called in. She was fined $1000.
These incidents are a declaration of our "luck" . What is also troubling is that persons who are coming into the country for Christmas and are sent to quarantine at home for nine days after the five -day stretch at the approved quarantine facilities are engaging in risky behavior.
Several of them, while not leaving home, are inviting friends to come over, who then go back into the communities.
This is problematic as it has been reported that several persons have tested positive after day five. The state simply does not have the man power to monitor the nine -day quarantine phase.