Posted on
Big changes in leadership at HMP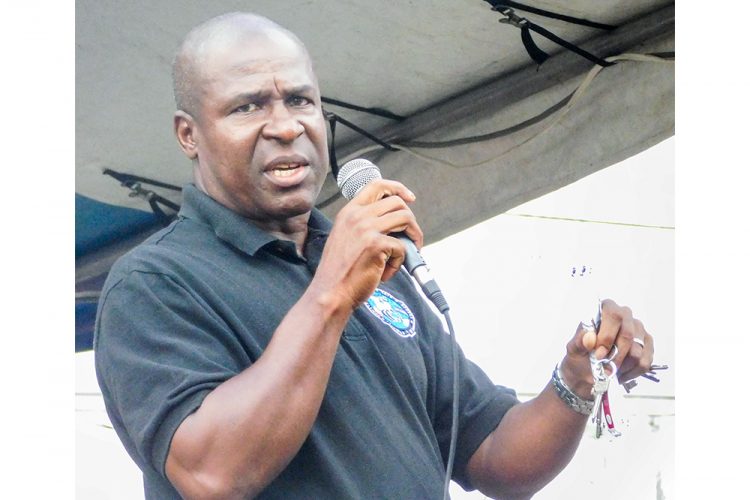 Superintendent of Prisons Brenton Charles has been granted early retirement in the wake of last week's prison break by two men; one of whom had absconded from Her Majesty's Prisons (HMP) in Kingstown for the second time.
Prime Minister Dr Ralph Gonsalves, the minister of National Security addressed the matter very briefly on We FM's 'Issues at Hand' programme on Sunday, where he revealed that the new leadership had already been installed in the Prison.
"I have responsibility. I can't take blame but I have to act in a manner …which is responsive to the public, in addition being responsible to them," Gonsalves said.
"Just as a matter of information, Superintendent Timothy Hazelwood is being put there as Superintendent of Prisons and he is being assisted by Inspector Duane Bailey…very strong persons in law enforcement".
The Royal St Vincent and the Grenadines Police Force (RSVGPF) launched a manhunt on Wednesday, December 9 for prisoners Veron Primus and Ulrick 'Chucky' Hanson, who were discovered missing from their cells at HMP, White Chapel Road, Kingstown.
Primus had been serving a 16-month sentence for escaping lawful custody, having escaped from prison on October 1, 2019. He was recaptured hours later, after he contacted lawyer, Jomo Thomas, who handed him over to Police.
Primus is also awaiting trial for murder.
Hanson, who escaped with Primus last week, is awaiting trial for murder, robbery and burglary.
Both men were recaptured by Police on Thursday morning, December 10 at a house in Campden Park.
The minister of National Security said on radio on Sunday that prison services should be delivered in the best possible manner, particularly by those "whose noses are close to the grindstone" – an idiom for those who are hard at work.
"You can't organise yourself in a way that a man escape twice like that…" Gonsalves said, while also stating that it was not the right occasion to discuss the issue.
In addition to new leadership at the Prisons, the prime minister said other changes will be made.