Posted on
Cedars man found hanging in his home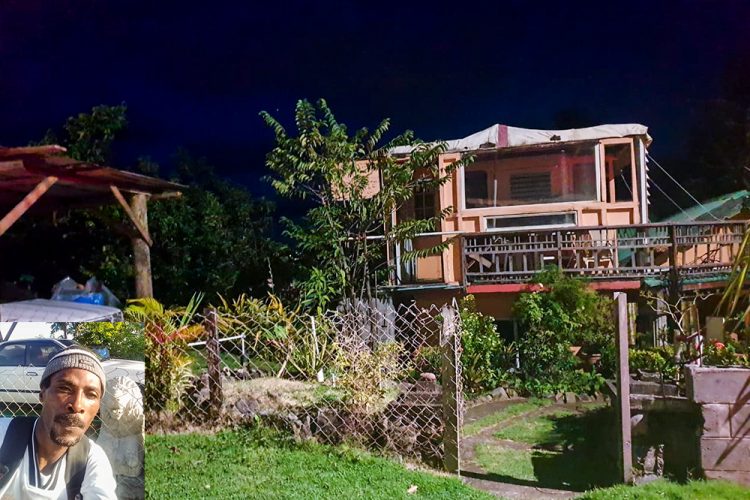 A jack-of-all-trades who could not get along with his neighbors and seemed to have some underlying issues.
That is how two persons described 50-year-old Ron Maloney, who appears to have died by suicide.
On Sunday, December 6, around midday, a female acquaintance of Maloney tried to visit him and found the doors and windows of the house locked and a foul odour coming from inside the house.
The woman summoned police officers attached to the Biabou Police Station and when the officers arrived at the Cedars home, they saw Maloney's partially decomposed body hanging by a rope from the ceiling of his living room.
Maloney was last seen alive on Friday December 4, 2020.
On Monday, a male who lives in the area said Maloney was gifted with his hands and did several jobs for him.
"A real good handyman; masonry, carpentry, anything, but he and most of the people around him up yonder, he is a very funny guy; he and most of the people up yonder, they not on terms, all his neighbors," said the Cedars man who spoke on the condition of anonymity.
The man said about two years ago, someone told him that Maloney had drunk the weedicide Gramoxone and wanted to be taken to the doctor.
"I was at Biabou at the same time playing domino and when I came back, I spoke openly at the same time and said even if I was here, I would not have taken him to the doctor. You wicked enough to take Gramoxone and you want to die? Die," the man said.
He said someone told Maloney what he had said and as a result, the now deceased man had stopped speaking to him.
The man said he hired Maloney to do a job and he never came as he was offended by what he said.
"When I heard he was up there with a rope around his neck, I wasn't surprised because he always look like he have a deep lying problem that he won't tell anybody and I don't know what it about," said the man.
Another neighbor said Maloney was raised by his grandmother, who is now deceased and most of his other family members are in Tortola.
The female neighbor said she tried being friends with Maloney but he was a difficult man to get along with so she gave up. She alleges he was like that with everyone who lived around him.
"It's sad still because it's a human life," said the neighbor.
A post mortem examination will be conducted on Maloney's body to ascertain the exact cause of death.
Police are asking for any information that can assist with the investigations. Persons can contact the divisional commander of the South Central Division at telephone number 784-458- 4200, the assistant commissioner in-charge of crimes at 784-456-1339 or any police officer that they are comfortable with.