Posted on
Relative still in shock after Patterson's death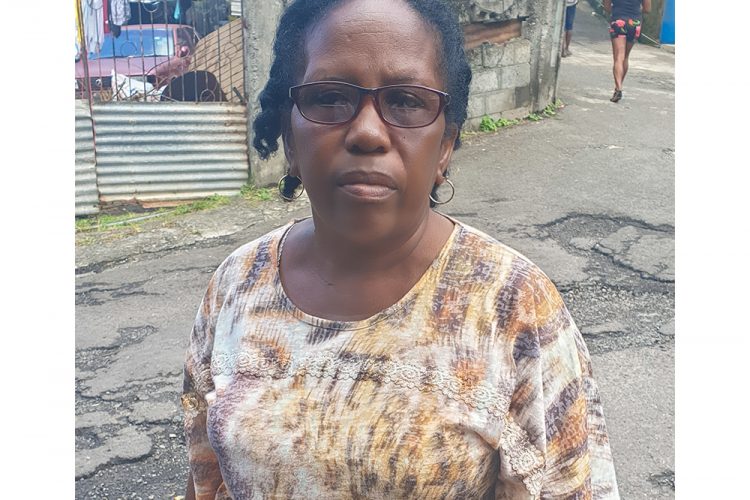 Adeline Primus -Chance, the sister-in-law of slain watchman Irwin "Charmer" Patterson, said on Wednesday that the dead man's relatives are shocked about the manner in which he met his death.
"Everybody feel sad right about now. None of us ain't catch ourselves as yet," Primus-Chance told SEARCHLIGHT.
Patterson, 68, was found lying on his back at an abandoned quarry in Mt Wynne on Tuesday November 24 sometime after 2 pm. He was found by his 64-year-old colleague Cowdery Hamlet.
The two were hired to watch the machinery at the quarry in Mt Wynne.
According to Primus-Chance, the family became alarmed when Patterson did not return from work.
They later got a message that he had fallen ill on the job.
"But when the police went there, they saw he was bleeding and they rush him to the hospital and there is when the doctor said they brought a dead man here because his head was burst open," Primus-Chance said.
She said Patterson is the father of two sons and lived in Franklyn Village, Layou but was originally from Rose Bank. She described him as a quiet person who did not get into trouble.
"He was a watchman for a number of years and never complained of anything, but one time, someone stole some things from him and when he asked about it, the guy told him he would kill him," Primus-Chance said while adding that the matter was reported to the police.
Also on Wednesday, Patterson's boss Eugene Ali described the deceased as "a very nice person" and a good worker.
Ali is entertaining the idea that Patterson's death is robbery related as he was told that Patterson would sometimes have money on him.
"We don't like what happen there. He was a nice man. They come to rob the money the man had in he pocket. What I was told is that his wallet was missing, I don't know," Ali said.
He said the company, Concrete and Aggregates, would like to offer condolences to the family and they are helping the family with funds.
"He was one worker I can't complain about," Ali noted while adding that the situation is a terrible one.
Patterson's death is considered the 27th homicide for 2020.