Posted on
Stay focused on adherence to your treatment – Local HIV animator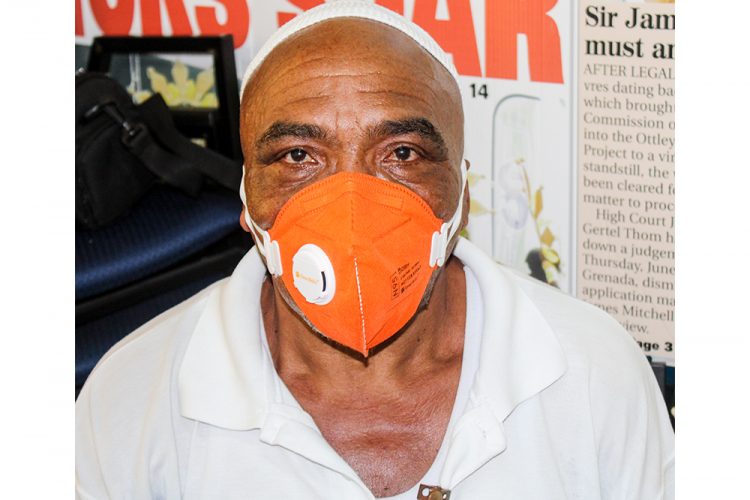 Since the start of the COVID-19 pandemic, it has been much more challenging for persons living with HIV/AIDS.
So says Sydney Joseph, a local HIV animator who visited SEARCHLIGHT recently to encourage infected persons to continuing taking the necessary steps to take care of themselves.
"I am appealing to all persons living with HIV to stay focused to adherence of treatment and adherence of treatment is in many different ways," he said.
Joseph's message is also linked to the worldwide commemoration of World AIDS Day, today, December 1 under the theme "Global Solidarity, Resilient Services".
He said adherence includes maintaining clinic appointments, which persons sometimes neglect.
The local animator also stressed the importance of fostering "sexual behaviour changes".
"If I'm HIV positive, I wouldn't want to go and fool people into believing that I am not positive and having sex with them unprotected," he said. "This is a behaviour lifestyle I see happening and would like to see that change."
The National AIDS Secretariat held a week of activities in St Vincent and the Grenadines to mark World AIDS Day. The week long activities began on November 23 and were inclusive of school visits, discussions and outreach.
The week will end today with HIV and Covid -19 testing, counselling and condom distribution at the St Vincent Planned Parenthood Association. This event is also being held in collaboration with the Ministry of Health, Wellness and the Environment.
Joseph, who has been living with HIV for more than two decades plans to host a vigil at the Kingstown Cemetery today at 6pm in honour of persons who have lost their lives to HIV.