Posted on
Protest action by NLA employees averted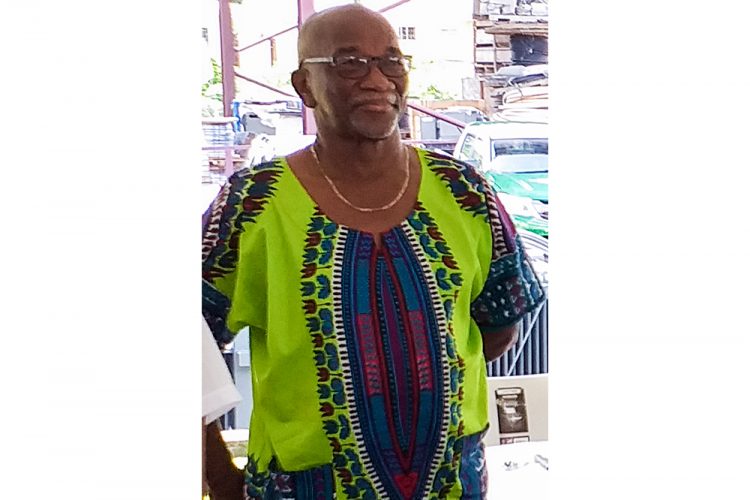 Intended protest action by several employees of the National Lotteries Authority (NLA) was averted by management on Wednesday.
Reports are that several workers had planned to picket the Paul's Avenue based entity during their lunch hour in relation to pensions, job descriptions, salaries and reclassification.
Noel Jackson, General Secretary of the National Workers Movement (NWM), represents 85 of the over 100 workers at the NLA, and said on Wednesday that the protest action was halted as management decided to sit down for a discussion.
Jackson said this is the second time that the NWM decided to halt picketing. He explained that just prior to the first planned action, management sat down with them but all they did was "talk and talk" and nothing was addressed, so workers decided they needed to go ahead with the protest.
Jackson said the NWM has several issues with the NLA and they have put three options on the board, in relation to one matter — pension.
One option is that the NLA buys back time for employees who had given the company over 10 years service; two, that the NLA agrees to a pension of no less than EC$1200 a month; and three, a systematic increase of the company's contribution to the pension, 1 per cent every two years.
"We have been able to negotiate, but we are asking for them to buy back time, that is to pay advance money to persons who would have done a lot of years," Jackson said, while noting that this is important as salaries are somewhat low and the National Insurance Services (NIS) pension that will be given to some employees is not enough for them to live comfortably after retirement.
"One of the proposals is where you ensure that there is a minimum pension of $1200 a month because based on the projection, some persons were ending up with $600, $700 and $800 after a lot of years," Jackson said.
He said that the NLA is saying that to "buy back" the years is "too much money", so the NWM then came up with the idea of EC$1200 a month and on Wednesday added the suggestion of a 1 per cent increase every two years.
"So an agreement has been reached that those three options will be looked at and when we meet we will select and they will pay 100 per cent.
"They were saying 50/50, but the workers do not have that money because the salaries are small already. That will mean deductions from their salaries, so we say to them that we not accepting that so we get them to agree to one; and anyone they agree to, they will pay 100%," Jackson said.
He said workers are also calling for a reclassification exercise as there are complaints that new workers are coming into the NLA and overtaking workers that have been there for years.
"They just coming in and going ahead in terms of salary and other things, so we put in for reclassification of jobs and requested job descriptions.
"Since last year, they are trying to do job descriptions and can't do them and we want a professional individual to do it," Jackson said, while noting that they have suggested Dr Mineva Glasgow to deal with job descriptions.
"The objective is to have pay by performance with an evaluation system, but they have no expertise inside the NLA, but they want to insist they have people and we did not accept that because we want job descriptions that would basically help to produce results. We don't want dead end job descriptions, Jackson stressed.
"They have agreed to look at what we said and we are supposed to meet again after a quote from Sagicor in relation to the pension," Jackson revealed.
"The NIS pension; it is not sufficient to live in dignity and we have been trying to get this sorted for the last 30 years," he said while noting that the collapse of CLICO in a way messed up what little progress was made.
Jackson said Wednesday's protest action was averted after management called a meeting at 9 am that lasted until after 2 pm.
The NLA was represented at Wednesday's meeting by Manager McGregor Sealey and board member Hugh Ragguette. Chairman Murray Bullock and deputy chair Allison Thomas were out of state.
Jackson said although all the workers are not part of the NWM, they will still benefit from the negotiations and he is suggesting that they come on board.
"Sometimes those are the ones that push the union members," Jackson said.
When contacted by phone Bullock said that discussions are ongoing.