Posted on
ULP has always been all-inclusive – PM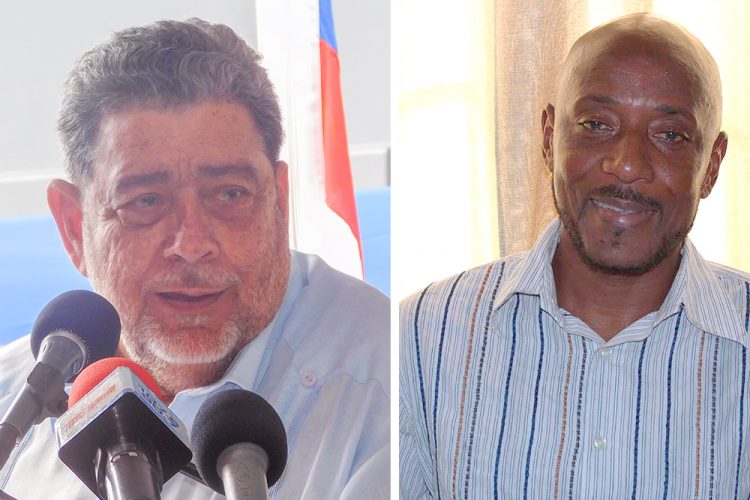 What Fitz Bramble, the elected representative of East Kingstown is proposing is not bipartisanship, but an adoption of National Democratic Party's (NDP) policies by the government.
This is Prime Minister Dr Ralph Gonsalves' response to Bramble's call for a bipartisan approach in this country, which was made last week in an exclusive interview with SEARCHLIGHT.
The East Kingstown representative suggested that it is an approach that the Unity Labour Party (ULP)-led administration should take, if it is serious about this country's development.
Bramble further encouraged Gonsalves and his ministers to make a serious effort to foster bipartisanship and inclusivity, especially since the NDP received the popular vote in the November 5 General Elections, which in his estimation indicates the people's preference for the NDP's plans and programmes.
"Bramble is talking to an ancient warrior who understands these things you know. That's rubbish. Absolute rubbish. We have always been inclusive and we involve people in participating in things, but they don't turn up," Gonsalves said while speaking on We FM's 'Issues at Hand' programme on Sunday.
The prime minister said that when the NDP does turn up to events, it is for the sole purpose of being "obstructionists".
He also said Bramble was suggesting that the ULP abandon the basis on which it won the election and formed government, in favour of the NDP's policies.
A citizenship by investment programme and an aggressive programme for the generation of jobs for youth were among the popular plans and policies of the NDP.
Gonsalves, on Sunday, said it was important for persons to make the necessary preparations with regard to training, if they want to access the jobs that are available.