Posted on
QC suggests judicial recount of NL votes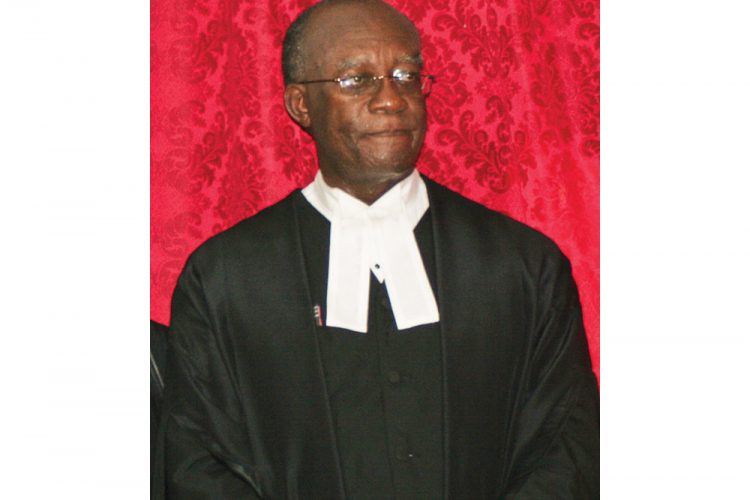 A judicially supervised count should be done to address the validity of the 39 ballots rejected in the North Leeward constituency, which Carlos James of the Unity Labour Party (ULP) won by one vote.
On Monday night during his programme 'The Law and You', Queen's Counsel, Parnell Campbell suggested that a judge supervise a recount of the rejected ballots.
The ULP was declared winner of the November 5 General Elections, having secured nine of the 15 seats, one more than in 2015.
In the preliminary count, it was said that James won the additional seat – North Leeward – by 7 votes more than his opponent, New Democratic Party (NDP) candidate, Roland 'Patel' Matthews.
But during the official recount that took place the following day, James' margin of victory decreased to one vote after 39 ballots were rejected.
"Clearly, as a matter of justice, if not common sense, if not principle, justice alone ought to indicate to the government that they should let there be a judicially supervised final count, a recount. And there should be an agreement that no side would appeal, whoever loses, loses," the Queen's Counsel said.
St Clair Leacock, vice president of the NDP said on November 11 that there were some outstanding matters to be addressed following the elections, one of which had to do with the count in the North Leeward constituency.
Leacock said two lawyers, both of whom are trusted by the party, have expressed that as it stands, Matthews was the winner at the polls in the North Leeward constituency.
He also said that if the rejected ballots were to be counted, Matthews could have won by a few votes, just as James could have one by one.
The vice president further stated that the matter would be heading to court.
But Campbell believes that the matter is one that can be resolved before Parliament meets at the end of this month.
He expressed the view that a judicial recount of the rejected ballots can be done within one morning to determine if they were rightly or wrongly rejected and who those ballots went to.
"And if at the end of the day, Mr James still won by his one or two or three or four votes, how many, fine, but if it turns out that he was wrongly declared the candidate, let the other candidate get the seat because that will only be justice; rather than putting the nation through a suspense of going through the courts for another few more years, it doesn't make sense," Campbell said.
The QC said that a judicially supervised count, with parameters agreed upon by both parties, will serve to ensure that justice is served.