Posted on
Snagg throws in the towel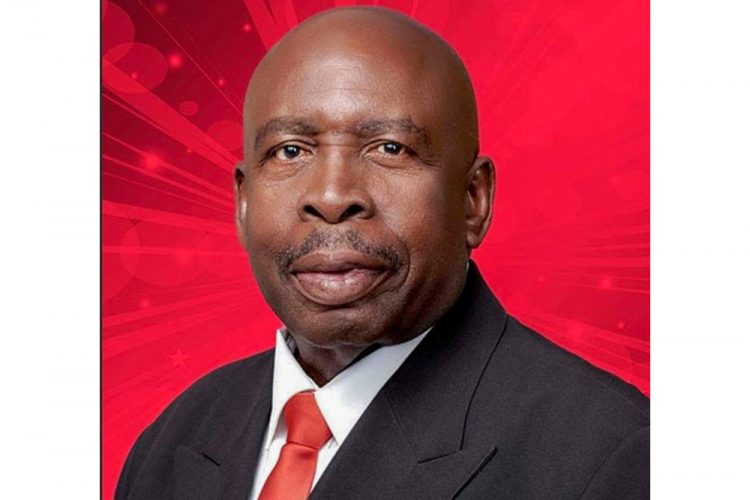 Edwin Snagg, the Unity Labour Party's (ULP) candidate in the Southern Grenadines has retired from competitive politics.  
Snagg contested the Southern Grenadines seat in the last six general elections but has never been elected to represent the constituency in Parliament.  
He told SEARCHLIGHT last week that persons sometimes questioned why he continued to contest the seat despite losing a record number of times. 
"Is it that you want it that bad? Yes, because you believe you have a significant contribution to make and believe that you can help the sons and daughters of the Southern Grenadines.  
"However the people's decision; this is our democracy, the people make their decisions," said Snagg, who will remain Director of Grenadines Affairs.  
He said if one wants to enter politics, there must be a desire to serve and that is also one of the reasons he remained in politics for so long.  
"I think that is what has kept me over the years; that desire to serve and I revel in the fact that I have helped so many people. I have made my contribution and uplifted the lives of so many people in so many different ways," Snagg said while adding that Senator Julian Francis is now the Minister of Grenadines Affairs and they will work together to further uplift the constituency.  
Snagg said the Southern and Northern Grenadines seats are part of a political culture, established since former Prime Minister and founder of the New Democratic Party (NDP) James Mitchell won what was a single seat in 1967. 
He said the seat has never moved away from Mitchell and when Mitchell split the constituency into two, that was a strategic political move.
"In doing that, he actually divorced himself from the Southern Grenadines and paid more emphasis on the Northern Grenadines. I don't know if the people from the South recognized that," Snagg opined. 
Snagg said when he first contested the elections in 1998, he asked for the results of the 1994 elections and when he saw the votes that went to Olivia Bentick on behalf of the Movement of National Unity (MNU), he said laughing, "what happened, they trying to embarrass me?" 
He said votes were low back then but he decided to contest and conduct a campaign steeped in political education and one that would awaken the consciousness of the people of the Southern Grenadines. 
 
"…And I think that we did and it was a significant voter percentage change in 1998 proceeding unto 2001…," said Snagg, who noted that he was able to increase his votes over the years.   
"I was of the opinion that I would have done enough work to win the Southern Grenadines, I strongly feel so," Snagg said while adding that he continued because he was of the opinion that his people would rise to the occasion and reach to a stage of political consciousness where they would recognize the work that is being done.  
In relation to a replacement, Snagg said he is hoping someone steps up who is ready and willing to serve and for whom it is not just about money and personal gains, as there are really no personal gains or money in politics.  
"One has to understand that with the ULP, your ideological views must be based strictly on social democracy and I wish that I could have seen from a distance and identify somebody who has political experience and has that type of background that comes from being in political organizations and who has an history of being involved in progressive entities and could handle that sort of thing," Snagg said.  
 
The veteran politician is encouraging persons who want to come forward, to engage themselves in reading politically inclined books, particularly on social revolution and social democracy.  
"….and persons should understand what took place in the 1930s. They must understand adult suffrage and you must have that desire to represent people. It must be something that comes from your bosom and it must not be something that you want to get involved in because you believe that politics looks nice or you believe that there are gains," Snagg stressed.  
He said that some persons may say that the NDP has a stranglehold on the Northern and Southern Grenadines but that may not always be the case.