Posted on
Chamber membership helps small businesses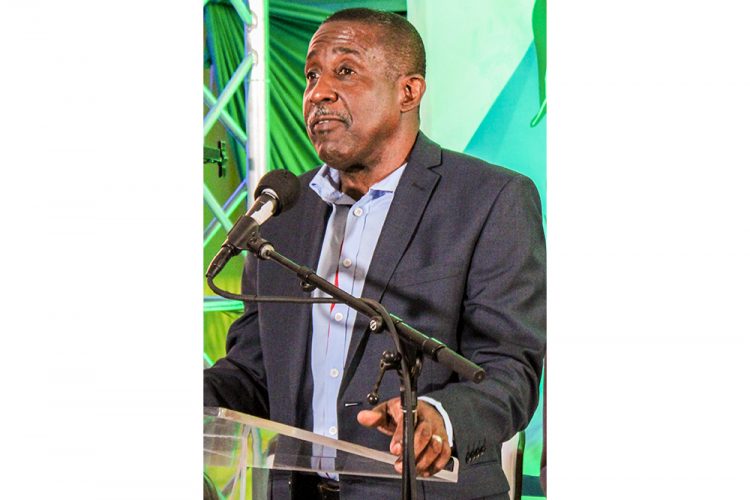 Small and mid-size enterprises (SMEs) continue to contribute to the economic growth of St Vincent and the Grenadines (SVG), but many do not see the importance of being part of organizations like the St Vincent and the Grenadines Chamber of Industry of Commerce (SVGCIC).
Invest SVG has some 256 SMEs on file, way short of the number of small and mid-size businesses actually operating in the country, as evidenced by the over 7000 applications received this year by the Promotion of Youth Microenterprises (PRYME) programme.
Executive director of the SVGCIC Anthony Regisford told SEARCHLIGHT on Monday that SMEs make up only 20 per cent of their members.
He said many small businesses do not see the value of being a member of the SVGCIC and this needs to change as SMEs can benefit from his organization's advocacy on issues relating to tax, customs charges and business registration among many other factors.
Regisford said also there are many issues affecting SMEs, among them that sometimes business owners are not satisfied with some of the valuations done by the customs department. He said that over the years, this has been a challenge as business owners sometimes try to trick customs officers and are caught.
The SVGCIC head also noted that many SMEs do not understand the tax structure so they try to operate below the radar and that can hinder a business from growing.
"This is shortsighted because they try to avoid paying income tax, but in trying to stay under the radar, the business is not registered at the business registry," explained Regisford while noting that this creates issues when the business tries to get loans and benefits like grants.
He noted also that many operators of SMEs do not have simple things like bank accounts for their businesses and as a result, they use their personal bank accounts and this is also problematic when seeking financing.
"They are not able to separate business accounts from their personal finances," Regisford said while noting that serious businesses should not be dipping into their funds for personal use.
"The SVGCIC can help with issues like these; understanding business discipline. We coach members, we talk about networking. You may have a service that you offer and that other businesses in chamber can use, we create a platform to help you," Regisford said.
He added also that the SVGCIC is linked to other chambers and support entities all over the world, not just business networks, but organizations that deal with trade and market intelligence among other things.
"If you are producing a product, they will give us information on who is buying and at what price.
"Also things like shipping and how you can get it there competitively. A small business on its own does not have the in house resources to tap into these," Regisford said while adding that many SMEs are not comfortable with being in groups, "as they hold their businesses too close to their chest, like a secret, therefore stifling growth."
Regisford said that interested businesses may register with the SVGCIC for $500 a year, which is less than EC$50 a month.