Posted on
Not my fault teachers haven't yet been paid – Gonsalves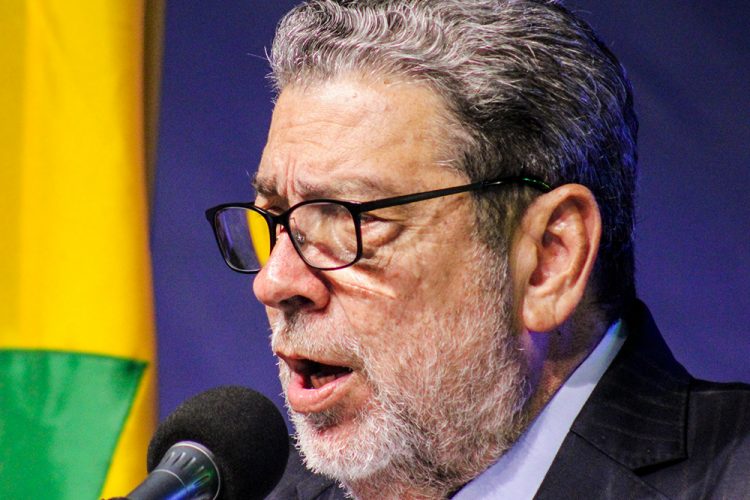 The issue of persons being rehired by the public service after resigning to contest General Elections can be addressed through proper legislation.
"Details will have to be worked out, but it seems as if persons are not interested in working out details," Prime Minister Dr Ralph Gonsalves said while speaking on WE FM's Issue at Hand program on Sunday.
He said legislation could and should be taken to Parliament to have this issue rectified.
Also, Prime Minister Gonsalves says there has been much talk about government refusing to honour a January 2019 court ruling to pay costs, damages and pension benefits to three disenfranchised teachers, but dealing with matters of this nature does not lie solely at his feet.
The discussion in relation to the teachers has again come to the fore as New Democratic Party (NDP) candidate for North Windward Shevern Lewis-John was forced to resign her job as a teacher in order to run in the November 5, 2020 general elections.
Gonsalves said on Sunday that he would speak with the chairman of the Public Service Commission about the issue, so that Lewis-John can be re-employed if she so desires.
The issue of the re-employment of unsuccessful candidates in general elections first became a matter of public interest in 2010 when teachers Elvis Daniel, Addison Thomas, and Kenroy Johnson resigned in order to contest the general elections on an NDP ticket.
A Collective Agreement signed between the St Vincent and the Grenadines Teachers Union (SVGTU) and the Government in 2005 stated, at Article 16, that "a member of the Union of at least three years standing shall, on application, be granted leave-of-absence to contest national/general/local election. The leave of absence shall be no pay leave for a period not exceeding six months. In the event that the member is unsuccessful, that member shall return to his/her original post or one of the equivalent status, all benefits intact."
However, when the teachers applied for "election leave" in 2010, they were referred to s 26 (d) of the Constitution that says that no person shall be qualified to be elected or appointed as a representative if he holds or is acting in any public office.
Therefore, the teachers resigned and once unsuccessful at the polls in 2010, the three attempted to be reinstated, but were told that there were no vacancies.
Last month, the legal team of the SVGTU said the Government has so far refused to honour the January 2019 court ruling to pay, costs, damages and pension benefits to the teachers.
But Gonsalves said while it is being said that he is responsible for the delay in payments, he is not the one responsible for initiating the payment procedures, as the documents are prepared by public servants, then sent to him for signing.
"I don't calculate and determine pensions," Gonsalves said.
He said after the judgment, state entities began looking at the requisite for the pension of Thomas and Johnson and it was found that both men had a period of service that was non-pensionable, and a request was made to Cabinet to have the non-pensionable years count as pensionable years.
This request was granted, he said, adding that the documents that allow for the payment of gratuity and pension must have the signatures of the Chief Personnel Officer (CPO), the Director of Audit and the Prime Minister.
Gonsalves said matters of this nature do not stay on his desk for more than a day, unless he is overseas or it comes in late on a Friday.
"I have held up nothing. I respect the law of the land but it winds its way through all the various processes…"
He said he has signed the relevant documents but he is not sure if Thomas and Johnson have received their payments as yet.
Gonsalves noted that if Thomas has not reached retirement age and he wishes to return to the Government service, a job would be made available to him.
He said that he has always noted that Article 16 of the Collective Agreement was aspirational.
Gonsalves said other persons such as Elvis Daniel and Ruth Woods who unsuccessfully ran for the NDP in the past have been rehired by the Government.