Posted on
MCMH to get CEO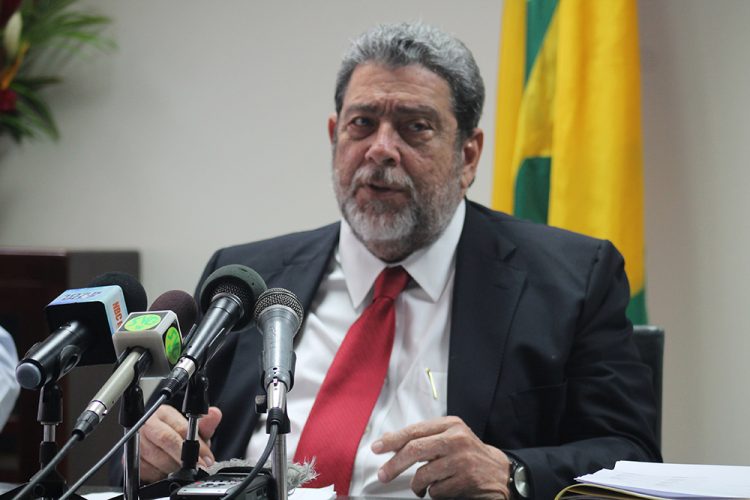 A chief executive officer is to be appointed for the Milton Cato Memorial Hospital (MCMH) and Prime Minister Dr Ralph Gonsalves says he already has someone in mind for the position.
"I have somebody in mind, in fact I'm talking to the Cabinet today about this person…in relation to the job as Chief Executive Officer of the hospital," the Prime Minister disclosed while speaking on NBC Radio on Wednesday.
One of the problems at the MCMH is that there are many bosses, and everyone feels that they are co-equal, Gonsalves informed.
He listed some of the positions, including the Medical Director as the person overseeing the doctors; the Senior Nursing Officer responsible for the nurses; the overall Chief Nursing Officer, the overall Chief Medical Officer, the Medical Officer of Health, the official in Pharmacy, the one responsible for the Lab, and the Hospital Administrator who makes sure, metaphorically, "that the train runs on time".
"Everybody is his or her own boss," the Prime Minister concluded, which was "okay" with a smaller hospital. He however said with the range of services they have, everything needs to be coordinated.
The Prime Minister commented that what happens is that the Permanent Secretary evolves into an administrator "which he's ill-suited to do…for several reasons," and he has to arbitrate and settle disputes.
Gonsalves noted that it has been quite a while since he wanted to make this move and has mentioned it before, but "all these various elements don't want it to happen," namely, elements within each of the outfits.
"The persons who are in charge may well wish this to happen because they see that there needs to be that coordination, but there are some people, for instance some doctors, like it like how it's going," and some nurses, he disclosed.
They will not like the idea, he said, and that he does not want to fight them.
"But…I have a mandate to do it, and I will do it," he indicated, as something that a Modern Hospital needs.
"I will do it first by a decision of Cabinet and then I will legislate for it, but I'm not waiting until I have the legislation in place," he continued. Gonsalves further explained that all the existing structures that are there are developed through the Cabinet decisions.
"So there's nothing to stop the Cabinet, but I would want it to be put on a proper juridical footing and I will do so, but I will run it for a while, on the basis of the Cabinet decision with some guidelines."
He reiterated that he wants "everyone" to "buy in on it."