Posted on
Lawyer and dee-jay to be appointed Government senators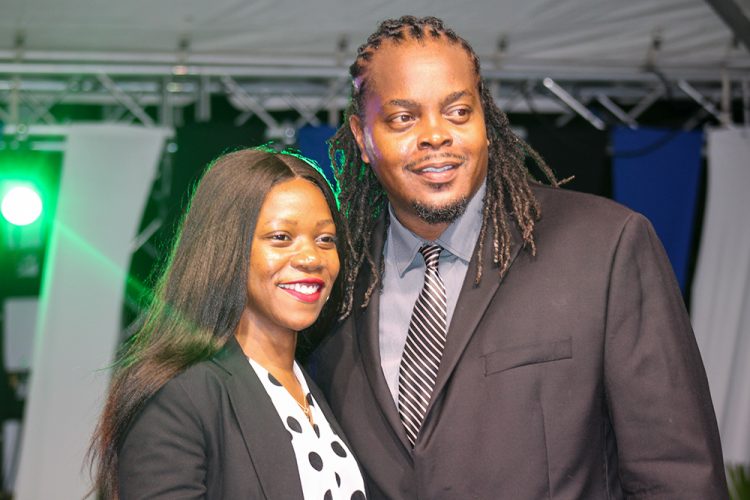 A lawyer and a dee-jay are among the four senators that are to be appointed on the Government's side in Parliament.
Prime Minister Dr Ralph Gonsalves officially announced on Tuesday that Ashelle Morgan, lawyer and Rochard 'Pitbull' Ballah, deejay and lecturer at the St Vincent and the Grenadines Community College will be among the youngest and newest members of Parliament when they take up senatorial positions later this month.
Morgan holds university degrees in Political Science and Law and has served on the Tenders Board for the past five years.
Gonsalves, who was speaking at the swearing in ceremony of Cabinet members this week, said he intends to invite the House of Assembly to elect the 34-year-old lawyer as Deputy Speaker of the House when it convenes on November 30.
According to the Prime Minister, Ballah will possibly be the first person to sit in Parliament in St Vincent and the Grenadines with dreadlocks.
The popular DJ and lecturer was also sworn in as a member of Cabinet on Tuesday as the parliamentary secretary in the Office of the Prime Minister and ministry of Foreign Affairs, National Security, Legal Affairs and Information.
The 36-year-old is a graduate of the University of the West Indies, with a degree in Media and Communication and he is expected to have responsibility for information, with the guidance of the Prime Minister.
Gonsalves also made mention of another senator whom he intends to have assigned as a junior minister in his office, with responsibility for foreign affairs and foreign trade.
"There are a lot of meetings to be held overseas in foreign affairs and foreign trade and many of them would not require my prime ministerial attendance so I would have to get a junior minister to help me with some of that work along with other things," he said, not revealing the name of the individual.
Julian Francis will return to Parliament as a senator on the government's side, a role has occupied since 2001.
He was sworn in on Tuesday as the minister of Urban Development, Energy, Airports, Seaports, Grenadines Affairs and Local Government.
Luke Browne, who was the Unity Labour Party's candidate for East Kingstown, has served as a senator in the House for the past decade.
He will not return to this post. Gonsalves said Browne will travel to London to complete his professional law exams.