Posted on
Sir Vincent Beache National Stadium officially opened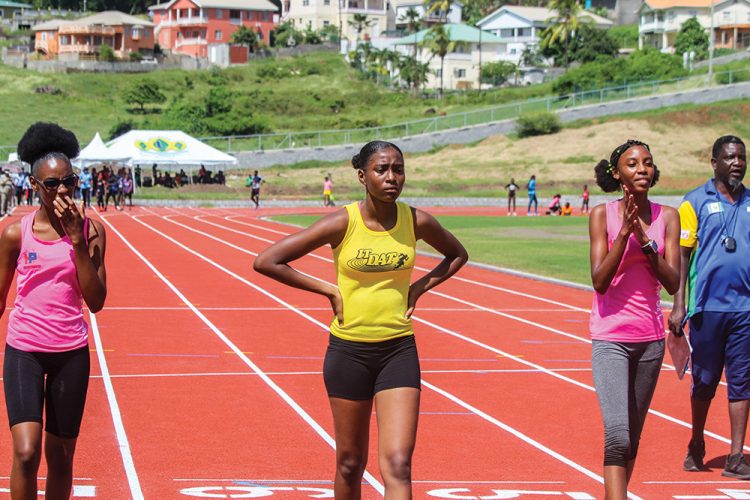 The new athletic track at Diamond has been named in honour of the late politician Sir Vincent Beache.
This announcement was made by Prime Minister Dr Ralph Gonsalves on Wednesday during the official opening of the facility.
According to Gonsalves, the Sir Vincent Beache National Stadium at Diamond is named after a "great Vincentian leader and servant of the people".
Addressing the gathering of athletes, the Prime Minister said Sir Vincent played a significant role in the building of the facility so it is only fitting that it be named after him.
Gonsalves said that the facility represents a compelling narrative of progress and the aim to develop the whole person and not just minds in a classroom.
"And the whole person involves cultural activities and sporting activities," Gonsalves said while noting that the facility is part of a person's education and training and development.
He said the EC$5 million facility will be upgraded as times goes by and noted that when the Unity Labour Party (ULP) administration arrived in office, the main sporting facility, the Victoria Park was in a state at disuse and nothing happened there.
He said the former administration had embarked on a program to develop Victoria Park, but that was not done and no football or cricket could be played there and the physical infrastructure was "awful" with bathrooms that did not function and other issues.
The Prime Minister said that over the years, the ULP developed that facility and many other sporting facilities throughout the island to the tune of about EC$50 million.
The event also heard from parliamentary representative for South Windward Frederick Stephenson, former teacher and track supervisor Dyke Cato, former minister of tourism, sports and culture Cecil McKie, Minister of Finance and Economic Planning, Camillo Gonsalves and middle distance runner Linda McDowall.
The event saw athletes from the nation's athletic clubs competing in several races.