Posted on
Man demands apology for erroneous Facebook post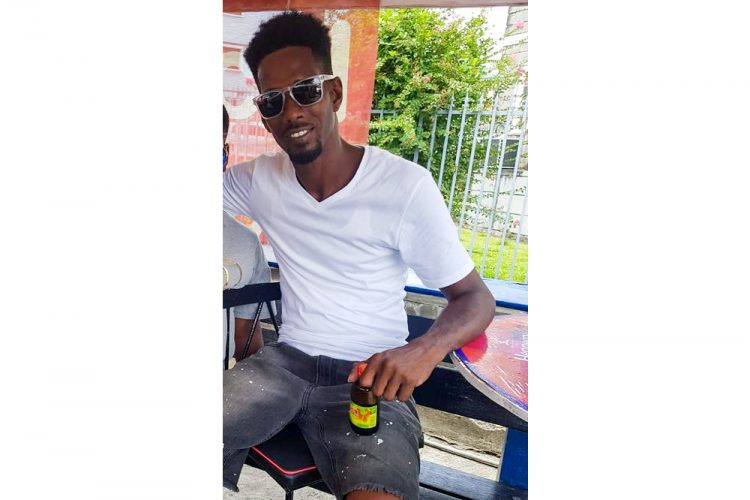 East Kingstown resident Jomo Rose is calling on the person who posted his name on Facebook, claiming that he is registered in the wrong constituency, to apologize.
"You need to get the facts right. That is what you need to do and stop looking stupid," Rose commented on Monday about his name appearing on the social media site as an East Kingstown constituency illegal registrant.
Last week, Rose and a number of other persons had their name posted on Facebook by someone using an account named Vynnette Frederick.
The post claimed that these persons were illegal transfers from other constituencies into East Kingstown, but several of the persons listed have been living in the area for much more than six months.
"A brethren show me the scene but I didn't take it seriously at first. I think was someone playing the fool, but when I check it out, it seems as if them trying to make people look bad; like them doing something wrong," Rose told SEARCHLIGHT.
He added that he was born in Kingstown Park, moved to Lodge Village at a young age then later moved to Long Wall where he grew up.
"From Long Wall, we went Richmond Hill, over 10 years now I live dey," Rose said while noting that this is the third time he will be voting and he has no idea why his name is on a list like that on social media.
"I don't know if they have something against me," he stressed while noting that an apology would be good, but he is not expecting it.
"These things wrong; you just can't be so reckless and posting people name in lies," the irate man said.
When contacted, the person whose account posted the information said she was in a meeting and would get back to SEARCHLIGHT.
During the 2015 General Elections, the New Democratic Party (NDP) claimed that a large number of persons had registered in the wrong constituency.
This is against the law, as giving false information to a registering officer is an offence punishable by law.
In 2015, in response, Prime Minister Dr Ralph Gonsalves said the NDP was involved in using scare tactics to stop persons from voting for the Unity Labor Party (ULP).
Later, then NDP president Arnhim Eustace said he had five voters removed from the East Kingstown voter's list who were registered in the wrong area.
The NDP is running Fitz Bramble in East Kingstown. He has taken over from Eustace.
Luke Browne is contesting the constituency for the third time on a ULP ticket.