Posted on
Singer Eniye Kagbala to perform at Flow bar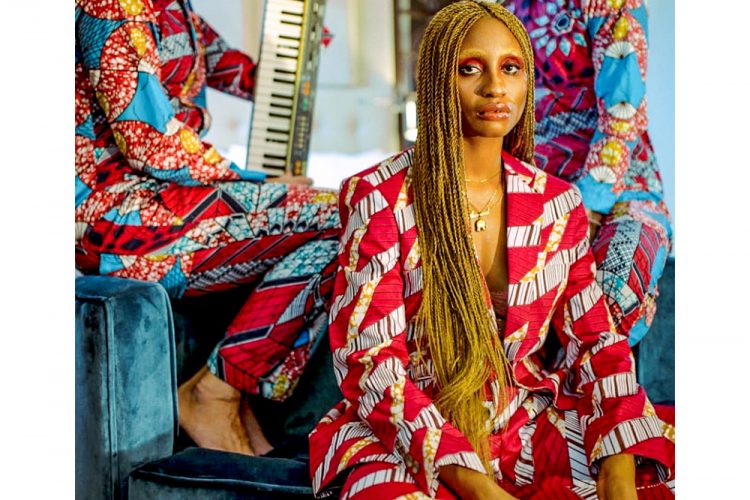 FOR THOSE INTO chilled vibes for their music selection, they may want to add Vincentian- based singer Eniye Kagbala and music duo Elephant Disco's new song 'Fortune', to their playlist.
Kagbala, who was born in Nigeria but grew up in St Vincent, is relatively new to the music scene here, but has been growing in her craft for some time.
She has performed at music festivals in the United Kingdom, done numerous gigs there, participated in jam sessions with a South London group of musicians where she developed her writing skills, and also spent some time in the music scene in Nigeria.
While she is yet to have a gig in St Vincent and the Grenadines, this is set to change on November 13.
On this date, 'Eniye' will take the mic at Flow bar in Kingstown, where she will perform four of her songs, including 'Fortune', 'Get Righteous' and a yet to be released song, 'March of the Elephants'.
All of these are collaborative efforts with Ben Hirst and Peter Cattermoul of Elephant Disco, a male duo of musicians known for their contribution to Indie music.
'Fortune' is the first song that Kagbala and Elephant Disco ever worked on, and while it was created a couple of years ago, it was released this October 2, while the accompanying music video was released on October 9.
For this collaboration Kagbala herself penned the lyrics to the beat. 'Eniye' divulged that when she heard it, she was feeling romantic. "I just kind of felt like it's (the beat) like somebody that you really wanna see and you can't see them often and you're just waiting to see them, and so I just kind of went with that," the singer disclosed.
Therefore, when listeners press play on the new tune, Kagbala hopes for them "to feel joy and happiness and I want them to think about who's really important in their lives."
The 34-year-old also directed the music video for 'Fortune' which was shot by Fross Films.
Most of the frames of the music video include shots of Vincentian beaches and landscapes, while 'Eniye', and Elephant Disco, donning their signature Elephant masks, vibe to the beats.
Those who come to see her perform this song here for the first time should expect an immersive experience, she reveals.
The listening session will be free.
"I'm so nervous. I'm terrified. I feel like – I think it's a tough crowd here," Kagbala disclosed.
In the future 'Eniye' is keen to explore solo music, but she also desires to continue her work with Elephant Disco and other producers.
When asked about collaborations, while there haven't been any communications with other artists as yet, Kagbala confesses, "I love Enigma, he's this new dance hall artist, I think he's so cool, he's very out there."
"I love Caspa G, I think he's just so brilliant and Problem Child is amazing, Nikki Pierce is super talented," she noted.