Posted on
Sandy Bay has the highest rate of poverty – Shevern John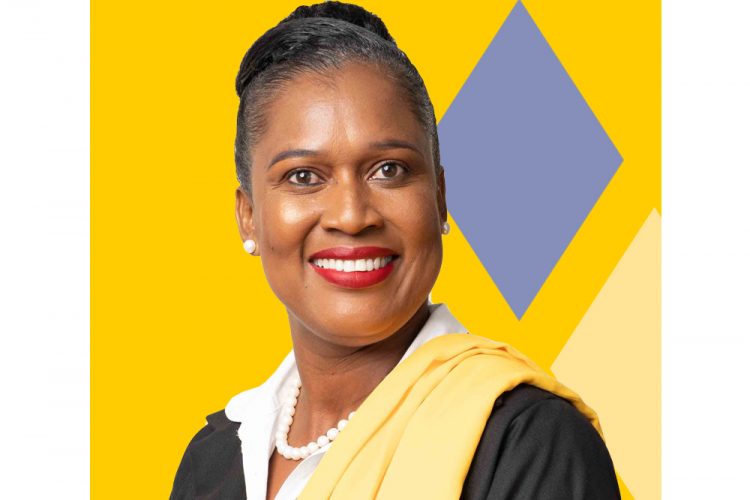 SHEVERN JOHN, The New Democratic Party's (NDP) candidate for North Windward says the country's latest poverty assessment shows that Sandy Bay, a village in her constituency has the highest rate of poverty in the country.
Describing herself as a Garifuna warrior and a proud Carib Woman, John says she has been waiting for the opportunity to represent and she will transform the constituency.
The career educator, who is a new entrant to the political scene will contest the next general elections against the Unity Labour Party's (ULP) Montgomery Daniel, who has represented the constituency since 2001.
John, who addressed a rally in her home village of Owia on Sunday night said she has been campaigning among the people of North Windward for the last 28 weeks and has lived among her constituents all her life.
"I stand here to represent you for the rest of my life," said John who sees herself as a transformational leader waiting to represent and serve Vincentians.
She said the people of North Windward have been suffering and they deserve better.
"Our poverty assessment shows that Sandy Bay which is located in North Windward has the highest rate of poverty.
"Now, that could be vexing to anybody. When we have a village that supports a ruling party for so long, that village could have been one which is highly developed, but you know what happen, they say leave them poor so that they can always come to beg us…the NDP will not leave you poor, we are going to empower you," John said.
She said North Windward was dependent on agriculture which created a middle class but in her opinion, the ULP killed agriculture and the middle class, leaving only people who are rich or poor.
John said the NDP will change this by reviving jobs and implementing information communication technology (ICT) in agriculture.
She said also that the ULP killed arrowroot and cassava and built no factories in 19 years but the NDP will provide markets for farmers' produce.
"ULP does not have a plan, they want to keep us poor, but we as woman going to stand and fight," John told supporters.
Moving on to education, John said the education revolution is a good thing but it has some holes and the curriculum needs to be revised to help all students, not just some.
She said also that the village of Dickson needs a health facility and proper roads while Overland's roads also need repairs.
"There is a piece of road that has been damaged since … 2013, and it is still there being left unattended while cement is somewhere else being tough…! Wicked, we deserve better and I tell you my people don't go down…things are going to get better," John promised.