Posted on
'Patel' calls on ganja farmers to vote for NDP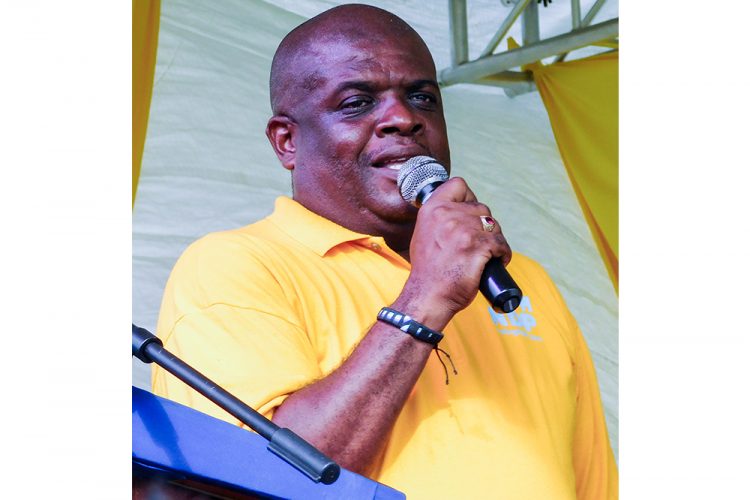 THE STATE OF the agricultural sector, especially in North Windward, is an insult to the farming community in St Vincent and the Grenadines (SVG).
"You have heard at one point we were doing so well in our exporting of arrowroot, but since ULP want to politicize the whole business, farmers in North Windward are not making any money from arrowroot," Roland "Patel" Matthews, the New Democratic Party's (NDP) candidate for North Leeward told a rally at Owia on Sunday.
He said agriculture was the mainstay of the economy in North Windward but that changed under the Unity Labour Party (ULP).
"But I have good news for you tonight, that when you elect Dr Friday as your Prime Minister, when you elect NDP as the next government, we are going to change that," said Matthews, who will contest the November 5 poll against Carlos James of the Unity Labour Party (ULP).
Speaking in North Windward, Matthews, the NDP's shadow minister for agriculture, said the party recognizes the importance of marijuana farmers, and the world has changed its perception towards marijuana since its medicinal value was discovered.
He said the NDP has made it abundantly clear that whatever is done in relation to marijuana in SVG, the ganja farmer must benefit.
"But what we are experiencing now is that this administration, this wicked government, has brought forth a ganja legislation and the poor ganja farmers are suffering.
"The New Democratic Party, we are promising you something different, something that is going to benefit you as a ganja farmer," Matthews said.
He noted that in today's world, it is not justifiable that someone is arrested for a weed cigarette.
"The New Democratic Party we will be legalizing at least two ounces for recreational purposes, you have to vote for that," Matthews said while noting that they will also allow for the planting of three to five marijuana trees in home gardens.
He noted that marijuana farmers in the various mountain ranges have been struggling for too long and the NDP will lift ganja farmers higher.
"Ganja farmers you have to be respected man, too long in ah that, too much lock up," said Matthews who noted that the NDP will make sure that the big investors are not the only ones that benefit from the marijuana industry here.
Matthews said that before he started teaching, he was a marijuana farmer, so he is looking out for the interest of all farmers, as he knows the struggles and frustration of the trade.
"I really thought that fellas wouldn't have to go to Martinique and run away from Coast Guard. I thought they would have stop run down and lock up me brethren them, but it ain't stop, so in order for it to stop you must vote for the NDP.
"We are the only party who is concerned about the ganja farmers so that is why we have to get rid of them (ULP)," Matthews said.