Posted on
No wearing party colours or related symbols on Election Day – Supervisor of Elections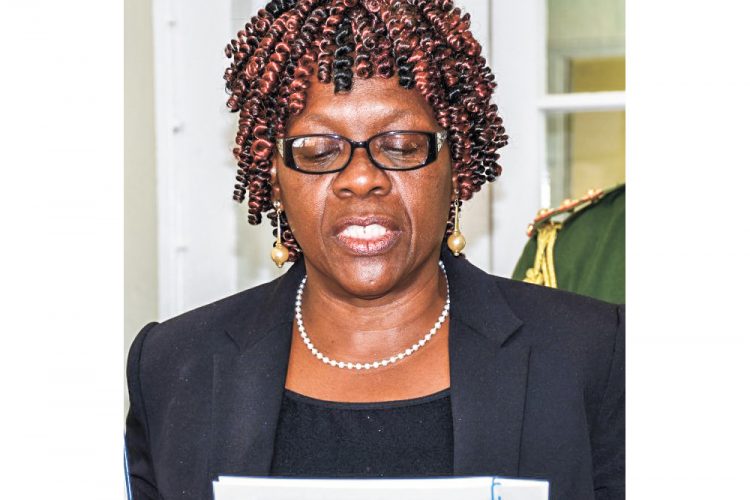 Voters are being reminded to desist from wearing party colours or any related symbols on Election Day so as to maintain a peaceful atmosphere.
Dora James, the supervisor of elections made reference to the rule laid out in the Representation of the People Act (1982) in an interview with SEARCHLIGHT this week, which deals specifically with this issue.
Part VI of the Act says, among other things, that no person shall furnish or supply any loud speaker, bunting, ensign, banner, standard or set of colours or any other flag to any person with the intent that it be carried worn or used on vehicles as political propaganda on polling day.
It also states that no person should carry or wear or use on vehicles any such loud speaker, bunting, banner, ensign, standard or set of colours on the day.
"We associate in a particular group based on our preferences; our democratic rights give us that. But let's respect and uphold what our laws stand for," James said.
And she advised persons against showing up to polling stations in party colours.
The supervisor of elections said political parties usually remove all billboards and posters that are used in campaigning by midnight on the date set for General Elections.
She commended them for that effort and asked that parties also encourage supporters not to show up at polling stations in party colours as this can jeopardise the peaceful environment that is meant to exist on polling day.
In St Vincent and the Grenadines, red is associated with the Unity Labour Party (ULP), yellow is associated with the New Democratic Party (NDP) and dark green is associated with the Green Party.
These are the colours that the supervisor of elections said should be avoided on November 5, the date set for General Elections locally.
It was recently announced that white shirts will be used by the NDP in its political campaign this year.
James told SEARCHLIGHT that she could not comment much with regard to whether that colour should also be avoided on Election Day except to say that "normally people wear white as a neutral colour and we expect that is going to happen".