Posted on
'Never let anyone else define who you are' – valedictorian of CPTI class of 2020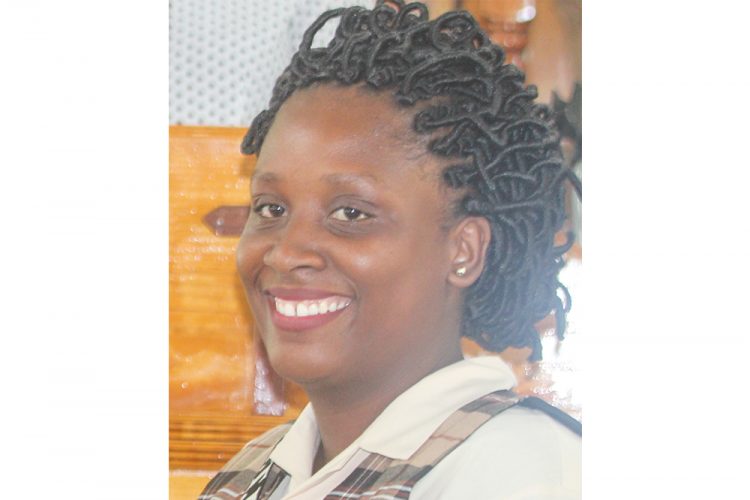 When attempting to learn something new, one must be patient, keep one's eye on the prize and remain focused.  
That advice has come from Saran Stapleton, the valedictorian of the 2020 graduating class of the Campden Park Technical Institute.  
Stapleton, a food and drink service graduate, delivering the valedictory address at the school's graduation ceremony last Friday told her peers to make the best of the opportunities their courses have given them.  
She said when they entered the program, they knew the obstacles and challenges but they were determined to complete the courses and make the best of the opportunity.  
"…not even COVID-19 could have stopped us," Stapleton said while advising her fellow graduands to never let someone else define who they are. 
"Nobody knows what the future holds for you and who you may influence along the way. Every last one of us is unique and that means we will all take on different paths, lifestyles and obstacles to reach success," she said.  
She noted that it does not matter how long one takes to reach one's goal, but what matters is that you do.  
"Yes you are going to have failures along the way but that is just pointing you in the next direction to accomplish your goal," Stapleton said while praising the persons who assisted them and guided them in their quest for knowledge.  
She said gratitude is owed to the teachers and she is hoping that they are able to reward, by being successful, the work of the persons who helped them.  
"Our teachers served as inspiration in hard times she said," while mentioning instructors Sharice John, Ishah Harry-Chance and Terrance Providence among others. 
She noted also that the Mustique Charitable Trust helped students during their school life by providing meals.
 
The 2020 graduation ceremony saw Curtron Charles receiving recognition for being the best at electrical installation; Stapleton the most outstanding at food and drink service; Eudina Pierre the best at the food preparation and cookery; and Tevin Matthews the most outstanding at welding.  
The class of 2020 started with 53 trainees in four Caribbean Vocational Qualification (CVQ) programs, but only 39 graduated for different various reasons.