Posted on
CPTI adds more courses to its roster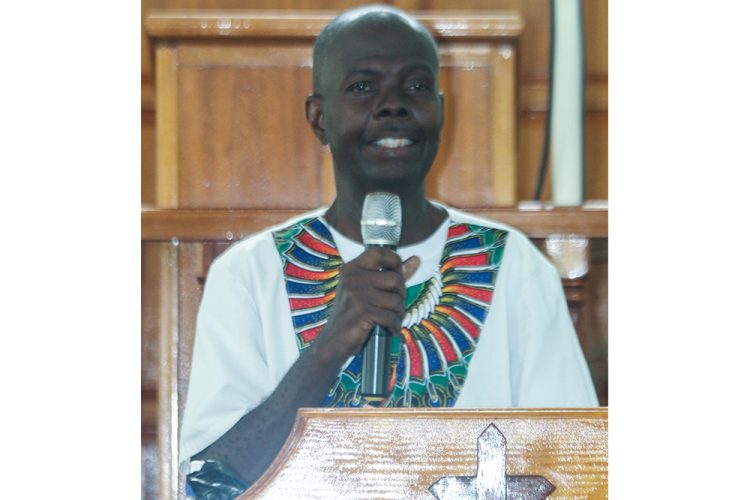 The Campden Park Technical Institute continues to play an important role in helping persons develop technical-vocational skills.
And, last Friday, principal David Peniston, speaking at the institute's 2020 graduation ceremony at the Apostolic Faith Mission Church in Campden Park said that despite the challenges, they have been able to add more courses to their roster.
The school offers courses in electrical installation, food and drinks service, welding, and food preparation and cookery and have recently added cake baking and decoration and general office administration, while they have re-introduced plumbing.
Peniston noted also that their auto repair lab has been completed and they are awaiting the required equipment to get it up and running.
In relation to Caribbean Secondary Education Certificate (CSEC)/Technical and Vocational Education and Training (TVET) programs, Peniston said that this year there were 100 per cent passes in technical drawing, food & nutrition and health & home management while there was a 90 per cent pass rate in industrial technology.
He boasted that the institute was one of the few schools that offered technical drawing using AutoCAD, a computer-aided drafting program.
Peniston also spoke about the Skills for Youth Employment in the Caribbean (SkYE) programme which was launched in December and aided by tutors who have received training in Trinidad and Taiwan.
The SkYE programme is a four-year TVET programme which aims to develop a better skilled, more productive and inclusive workforce in four Eastern Caribbean countries – St Lucia, Grenada, Dominica, and St Vincent and the Grenadines.
Peniston said that as of September, SkYE is now a full time programme.
He noted also that capacity building workshops that train persons in new skills are also available, namely, the Youth and Adult Training for Employment which was launched in 2019 and is into third cohort of trainees.
The principal noted that this programme provides reimbursement, Personal Protection Equipment (PPE) and consumables for practical activities as some students need help.
Addressing the 39 students that graduated last Friday, the principal said that graduation is just the beginning.
He noted that the 2020 class started with 53 trainees in four Caribbean Vocational Qualification (CVQ) programmes (electrical installation, food & drinks service, welding and food preparation & cookery), but only 39 graduated for various reasons.
"This is just the beginning. It is not a sprint but a marathon and would take a lifetime so I want to encourage you to please be patient.
"Keep on learning, read or you will get dull, and if you don't [read] you will be left behind and you won't be able to be relevant in the industry," Peniston told the graduands.
It was noted that COVID-19 caused the school to lose two months and forced the cancellation of planned activities, but Peniston said the challenges and setbacks helped them build resilience in areas including online training.
He noted also that sending students on attachment was problematic as restaurants and other businesses were affected by COVID-19.
He praised the Institute for providing not only technical and vocational skills but core and extracurricular activities that equip students with other skills that help them become well rounded.
The Mustique Charitable Fund (MCF) also came in for mention as that entity funded a lunch programme that benefitted 20 trainees in the first instance, then all the trainees when school resumed on May 25.
During the new school year the MCF will help 35 new students.