Posted on
Number of dengue deaths to be revised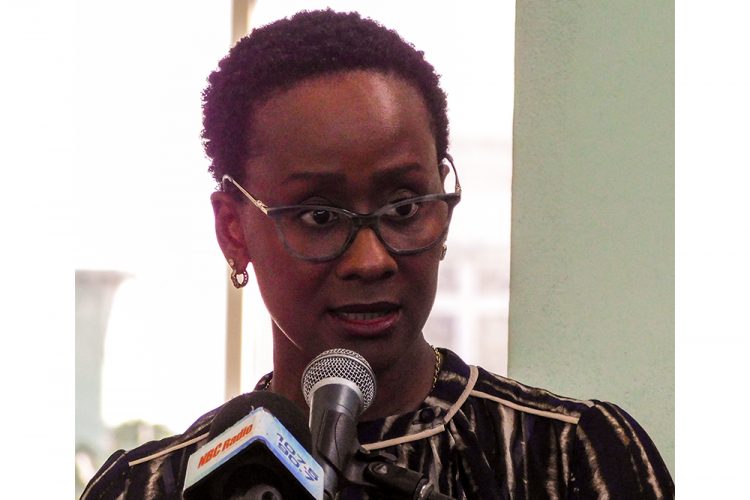 At least one death, which was initially reported to have been due to dengue fever complications, may be revised based on recent evidence.
Previous reports from the Ministry of Health said six dengue fever related deaths have been recorded in St Vincent and the Grenadines (SVG).
But chief medical officer, Dr Simone Keizer-Beache said on Wednesday that the death certificate of one of these persons suggests that the cause of death was not related to the mosquito borne disease.
"…though they had dengue, the cause of death was not related to the dengue, so we might actually have to revise that figure down to five," she said while speaking on VC3's Round Table Talk programme.
The dengue fever outbreak in SVG was first noted in July this year.
Keizer-Beache said as at October 6, there were 655 laboratory confirmed cases of dengue fever.
She noted that this figure just accounts for persons who have done tests "but for each one of those persons, you might have between three and four additional persons meeting the clinical diagnosis criteria for dengue".
The chief medical officer revealed that some of the persons who have died as a result of complications with dengue fever had pre-existing health conditions, which made them more vulnerable to the effects of severe dengue fever.
Keizer-Beache also advised persons against seeking care later in the process, as this can result in bad outcomes.
"We are still seeing significant numbers of persons seeking care and we are happy that persons are you know, following our recommendations of seeking care early," she said.
The chief medical officer said persons have been reluctant to take dengue fever tests or seek medical care because they are anticipating a long wait at health facilities.
But she assured that the professionals at almost 50 healthcare facilities across the island are highly trained and can help to administer necessary treatment.
Keizer-Beache encouraged the public to seek medical care immediately if they present with symptoms of dengue fever, especially vomiting and diarrhoea.
Other symptoms of dengue fever include a fever, abdominal pain, a rash and aches and pains behind the eyes, muscle, joint or bones.
Home remedies for the mosquito-borne disease include the use of papaya leaf extract, paracetamol and drinking lots of fluid.
Members of the public are advised to avoid medicines containing aspirin and ibuprofen and to follow up with healthcare providers if told to do so.